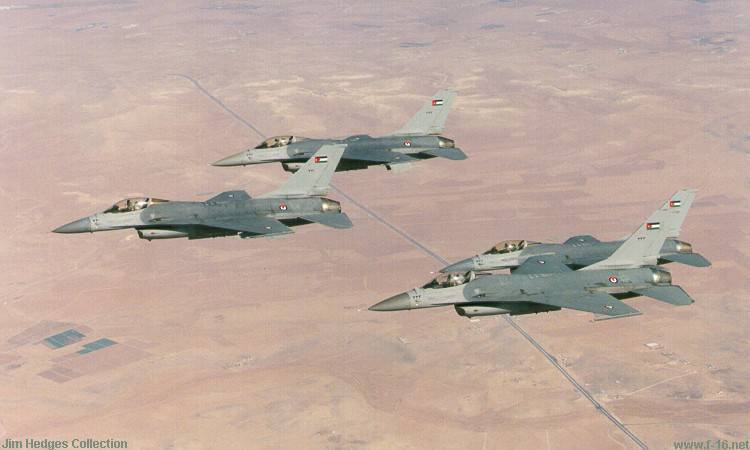 Pakistani Air Force bought one squadron of multi-role fighters in Jordan, according to a Pakistani resource, thenews.com.pk. 13 F-16 will arrive next month.
Thus, the total number of F-16 in the Pakistani Air Force will be 76 units. The aircraft purchased will come from the Royal Jordanian Air Force.
The transaction has already been completed and signed by both countries. These 13 airplanes are versions of the F-16A / B Block 15 and the Pakistani Air Force also have similar machines. The deal includes 12 models A and one model B, which was received at one time from the manufacturing plant and the US government also gave permission for the sale / purchase.
Recently, sources close to the Ministry of Defense stated that the aircraft being acquired are in good condition, reached the middle of service life (MLU), and they will still be in use for 20 years with almost 3000 flight hours left.
They were upgraded to a version of the Air Defense Fighters (ADF). As part of the program, the Air Force Logistics Center in Ogden carried out work to extend the aircraft operation cycle from the base 4000 to 8000 flight hours. The bay of the upgraded Pratt & Whitney F100-220E engine has also been changed. The adoption of these aircraft will increase the power of the Pakistani Air Force.