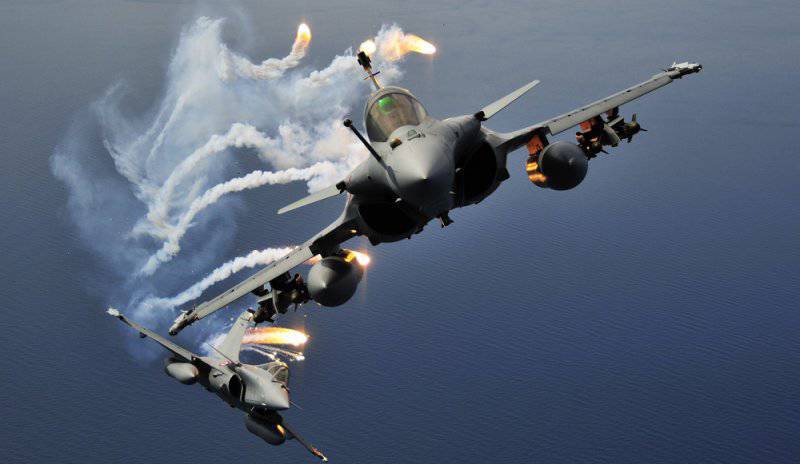 The purchase of 126 fighters, dubbed the "mother of all defense deals," may not take place either this or the next fiscal year. Although the Indian Air Force, who expected Rafale to replenish their thinning fighter fleet, initiated the procurement process back in 2007.
Currently, commercial negotiations with a French supplier, which began in the first quarter of 2012, are continuing and far from completion, reports Indian Financial Express. Newspaper sources have denied that the number of fighters will be reduced to complete the transaction in this fiscal year. "This option, of course, is not considered. It is worth remembering that the request for proposal was made on the basis of 126 fighters. To change the number of aircraft will have to start the process from scratch, "- says the source.
Moreover, even if negotiations are completed this quarter, the approval of the Minister of Defense will be required, as well as the agreement of the Governmental Safety Committee (CSS).
Answering the question whether the price of fighters will rise due to the delay of the process, one of the senior officers of the Indian Air Force explained: "Such commercial offers have a validity period, and it is extended until all negotiations complete successfully. Since the process has slowed down, the government will contact the supplier with a request to keep the former price of fighters. Usually suppliers leave the same price, prolonging the commercial offer. The extended offer should be valid with a margin of a few months when it gets for final CSS approval. "
The request for the tender for the MMRCA tender for the supply of 126 multi-purpose combat aircraft was set at a total amount of 10,6 billion dollars (at the request date).
The document on the 211 pages contains requirements for the acquisition, transfer of technology, licensed production and maintenance of the aircraft. Under the terms of the contract, the first 18 aircraft must be delivered in finished form, and the remaining 108 will be assembled under license in an Indian enterprise.