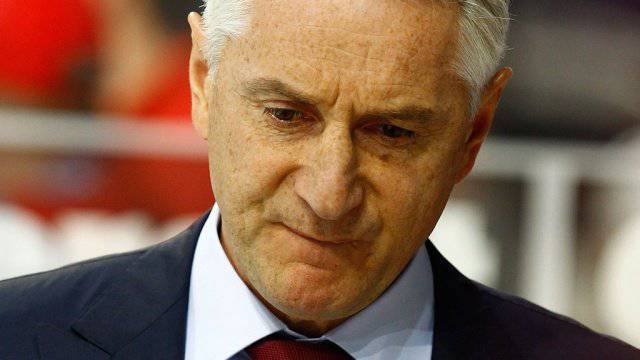 I want to express my personal opinion on the next loss of the Russian hockey team at the Olympics.
I myself am a swimming master of swimming, i.e. athlete with a decent experience. But, to be honest, watching sports never took a great interest. Interest is caused only by those competitions where our participants apply for prizes.
Almost the whole country has given up on football players, and nothing good is expected of them. I think the problem here is money! And a lot of money. Football players play ONLY for money. Nothing more interests them. Ideas they have NO. This proved the "interview" of Arshavin after their disastrous loss in Poland against the background of how our fans spent their time, money and HEALTH in a carnage with the Poles!
This problem can be solved in the following way: by removing football players from a huge monetary allowance. Maybe the idea will then appear to win and not to play.
With hockey, the problem is similar, but somewhat different.
It used to be "Red car", then it became the "Red typewriter", and the last three olympiads - "Red disability".
Experienced players, hockey legends gather! But they are in their NHL legends! Yes, they play, it happens, and at the world championships. But with olympiads something does not fit. Probably not fit because they come to the game a few hours before the start! Do not have time to play! Everybody is a STAR! And there is no star team! Theoretically, with the addition of positive numbers, the amount should increase, and then - on the contrary, it turns out! When adding STARS, the sum is lower than if you add less than star names to the team!
Here, I think, there can be only one solution: to form the Olympic team only from those players who play in Russia, so that the team plays in advance, so that they feel each other, so as not to drag the blanket over themselves!
Maybe gold will not work right away, but I think that at least the team will reach the semifinal!
Such a decision would help to leave true patriots in Russia, for whom it would be more important to participate in the Russian team at the Olympics, than to receive HUGE fees over the hill!
It feels like cats have spoiled! What big words were: for us it is VERY important - playing at home games! It would be IMPORTANT to fight to death! Let the Finns have played well, but draw with Slovakia after a draw with the USA !? It does not climb into any gate!
I understand that a game is a game, and anything can happen. But I do not have the feeling that they gave it!
For Russia, foreigners are doing more than Russian hockey players!
Korean An has already brought two medals, one of them is golden, an American who took Russian citizenship is GOLD on a snowboard!
In my opinion, our hockey players on this background should be so ashamed that you need to talk about this to everyone and everywhere on television and apologize for six months!
But I think they are not ashamed! I think that they, at least the majority, - in FIG! They are now back rolling over the ocean and again will be STARS!
Disgusting