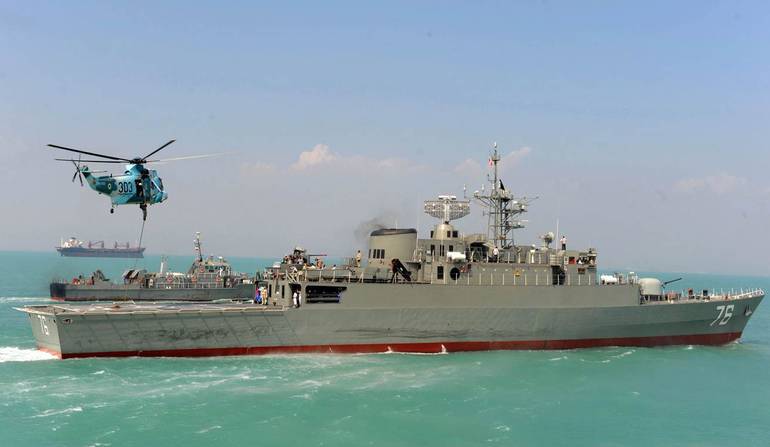 The commander of the Iranian Navy said that the construction of new "destroyers", which will be improved versions of the Jamaran-type ships, is ongoing.
New ships for Iranian
fleet
, which received the designations Jamaran 3, Jamaran 4 and Jamaran 5, are being built at Iranian shipyards and will be shown to the public "in the future."
Iran received the first ship of the Jamaran type in February 2010, in the Iranian fleet it is classified as a "destroyer", but in fact it is poorly armed with a corvette displacing 1420 tons and a speed of about 30 nodes. The basis of its electronic weapons is "new radar". But here, too, Iran overdid it. The radar has a parabolic antenna and therefore, most likely, a two-coordinate radar.
The ship is equipped with a helipad, but does not have a hangar. At the stern, the presence of the sonar raising and lowering system is not visible, so the ship probably does not have a towed sonar, which significantly reduces their ability to fight submarines.