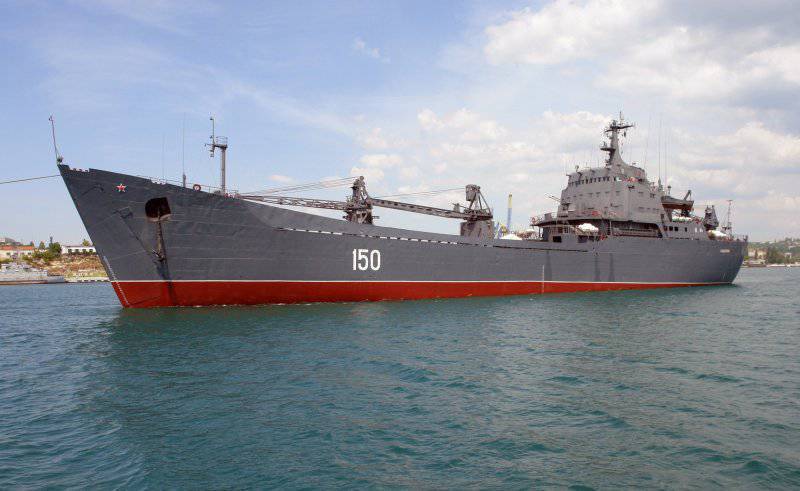 Large landing ship (BDK) "Saratov" - one of the oldest ships of the Black Sea
fleet
- after a repair that lasted almost a year, he again became a part of the constant readiness forces, said Captain First Rank Vyacheslav Trukhachev, chief of the press service of the Black Sea Fleet.
"In Sevastopol, completed a ten-month repair BDK" Saratov ". One of the oldest ships of the compound, which is the first in a series of 14 units of the 1171 project, became part of the forces of constant readiness. The ship has already conducted a checkout at sea and has successfully passed pre-departure checks, "he said, according to ITAR-TASS.
It is expected that in the near future, as part of the rotation of forces, the BDK "Saratov" will become part of the permanent naval compound of the Russian Navy in the Mediterranean Sea.
BDK project 1171 "Voronezh Komsomol member" was accepted into the USSR Navy in 1966 year. In 2003, the ship received a new name - "Saratov".