We are not alone here on "However," we are perplexed: with what a fright, all these Viti-mattresses, Yuli-nerachetchitsy and other rather numerous company so diligently spit in the faces of those whom, logically, should struggle the side.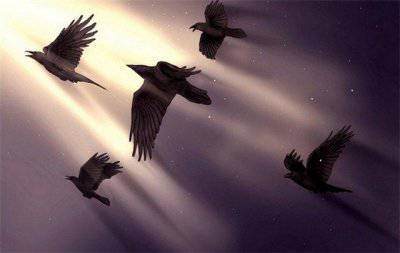 Already, Forbes, who seems to be very difficult to call "the mouthpiece of the bloody gebni", begins to ask questions: "Shenderovich has become a very vivid reflection of the subconsciousness of this movement. Russian liberals often have desires bordering on political self-mutilation; they act as if they want to maximize the number of their opponents and minimize the number of supporters. Too much said? How else to name the attacks on the Olympic gold medalist during the Olympics? If this is not political deafness, then what? "
In other words, we are talking about things that are even quite obvious for themselves: people who want to achieve anything in the space of legal political struggle do not behave like this.
And not at all because it is "good" or "bad." So it's simply elementary stupid: it's possible to hope for reciprocal feelings if you spit someone on a shoe.
It is foolish only to expect that they will be warm.
So what's the deal?
This is not an accident. If one stupid crow with a heart-rending croak shits a completely armed hunter on his head, then these are the problems of one stupid and, most likely, dead crow.
But if they make it a flock - there is already a cause for concern, and any sane "hunter", even one of those who has never been keen on shooting crows in life, should sort of guess: there's something wrong here.
There is a version.
If these guys are so diligently putting an end to the methods of legal political struggle, it means that someone is now making a rather serious bet on just "illegal" methods: provocations, riots, on extreme points - why not? - even terror. And here is just the maximum "radicalization", the maximum sectarianism, the maximum separation of the "nutrient medium of protest" from any manifestations of normal human life - this is what is "spelled out" in any manuals, in full, as they say, according to. With this approach, this kind of action is quite logical: Nadya Ovolokno is already anecdotal in the clearly written article in French Le Monde under the heart-rending headline "Ordinary people do not believe in Putin" promptly forgets how even the FSIN had to hide it from the insulators "The love of the common people" and transfer this hen from colony to colony so that her daughters "would not be dissolved on ribbons". And in all seriousness he speaks of his readiness to "lead the rebellion."
And here - and even more curious characters. For example, meet someone Alexander Shcherbakov, an unremarkable being in itself, simply a "civil activist" of some kind of the Free School of Resistance, but his thoughts are quite typical even for this part of the public.
"I decided to bring comments as a separate post - finally managed to clearly formulate the position: so far none of these athletes expressed support for the Bolotnaya prisoners, against the political repressions unfolding in the country, while none of them have their civil dignity, courage, position and the voices - all these athletes - are also nothing more than lifeless "expensive Olympic objects" - dolls in the hands of the Putin regime, just dolls in the puppet theater of the next Karabas. No more. Something like that - in my "evaluative judgment." And a person or a group of people who are indifferent to the problems of their native country can not call themselves to the full - neither Russians nor citizens. Point".
All clear?
If Olympic athletes are "not alive," "not Russians or non-citizens," then what about other "supporters of the regime"?
Nonhumans.
And in order to protect yourself from zombies, you have to be prepared, if anything, and in general to everything: they are, after all, already inanimate.
So it goes.
No, I, of course, do not want to say at all that the satirist Shenderovich is going to "go to the bombers"; he couldn't even cope with the "paid girl of the FSB", taking revenge on the innocent inventory.
He and his ilk are merely "clak."
The same "pure public", which, as our own shows
historical
experience, always ready to applaud scumbags, "throwing bombs into Russia." But this "readiness number one" of him personally really makes me think seriously enough: "just like that" these birds, excuse me, do not even tweet.
And it remains to hope that this "cogitating" this continuous caw of lately is far from me alone.