Rafael introduced improved versions of the Spike family of missiles, including the Spike NLOS equipped with more advanced homing systems, improved guidance and adaptation capabilities for air, land and sea platforms. On the smaller and more accessible Spike LR, the range was also increased and adapted for use on helicopters.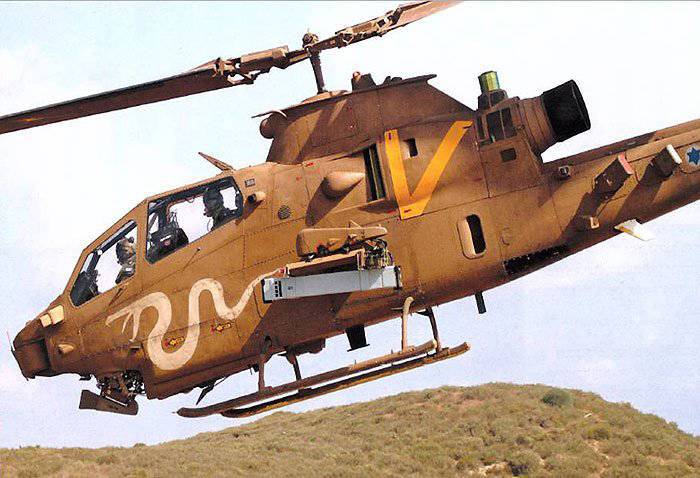 Raphael has integrated the NLOS Spike on several helicopter platforms. Recently, a lighter version of the SPIKE LR has been integrated into light helicopters.
Raphael engineers are working to expand the versatility of NLOS, complementing the existing EOS-IR / CCD seeker with the capabilities of a semi-active laser seeker. The improved GOS has already demonstrated good results in flight tests. According to sources in Raphael, the new GOS will be put into service in 2015.
Despite the fact that the laser-guided mode provides new opportunities for the operator, most of the functions remain unchanged. The operator can observe the laser spot on the target on the same display. This feature also improves operator orientation, which is especially valuable in urban environments and with the direct support of troops, and also serves as a pointer to the shooter against targets requiring quick response.
The lethality of Spike NLOS has also been improved by selecting, depending on the task being performed, an armor-piercing, penetrating, and high-explosive fragmentation warhead. Such modularity in carriers and hsn allows Rafael to adapt
weapon
to specific customer requirements. According to our sources, these new features will be introduced into production and will be available later this year.
Raphael also introduces new Spike LR capabilities, increasing the range of the missile by 25 percent, bringing it up to five kilometers. This was achieved without changing the weight of the rocket, overall dimensions or interfaces. The weapon uses a double-sided fiber-optic communication channel to transmit the image from the rocket's GOS to the operator, allowing him to specify the target or retarget the rocket already in flight. Such a fiber-optic communication channel is especially effective against hidden targets and target destruction in difficult situations, where the high accuracy of the rocket minimizes collateral damage. Thus, the accuracy of a rocket hit at a distance of five kilometers remains at the same level as the early versions of four kilometers.
This feature will be especially important for mobile and new helicopter applications that are currently being integrated. The weight of the Spike LR is 13.7 kg, which allows light helicopters to hit targets with high accuracy at a distance of up to five kilometers. In addition, upgraded missiles can be installed on all existing platforms currently carrying Spike NLOS / ER / LR missiles, thus offering more versatile configurations.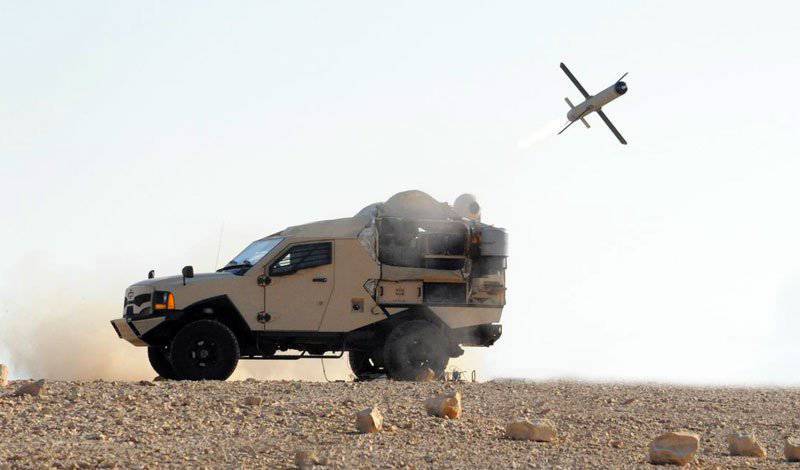 NLOS spike is designed to run from air, sea, and ground platforms.