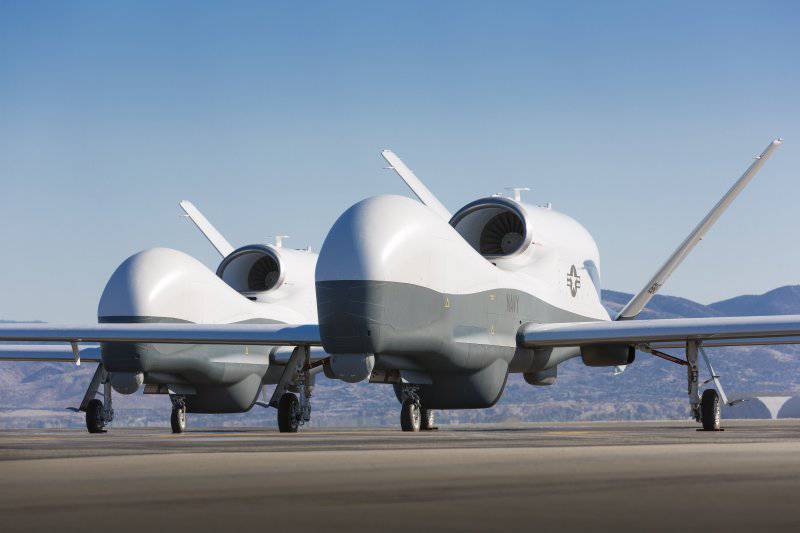 Australia is going to purchase Triton unmanned aerial vehicles (UAVs) (MQ-4C Triton) from the United States to patrol its territorial waters.
This was reported by the newspaper "Ostrlian".
According to the newspaper, plans to buy seven UAVs for the 2,7 billion dollars from the US have already been approved by the Australian Department of Defense, and its head David Johnston intends to put this matter to the government in the near future.
The Triton UAV was developed by Northrop Grumman especially for the US Navy. The device is equipped with a jet engine, which allows it to rise to an altitude up to 20 km and be in flight for about 30 hours. High accuracy of data collection and a large coverage area of ​​a reconnaissance UAV is provided by an onboard set of infrared sensors and radar.
Sources in the Australian Ministry of Defense note that the Triton UAVs are capable of flying at low altitudes - about 300 meters, which is why they will be used not only to perform military tasks, but also to control the water area of ​​the north-west coast of the country. ships with illegal migrants from Indonesia and Sri Lanka.