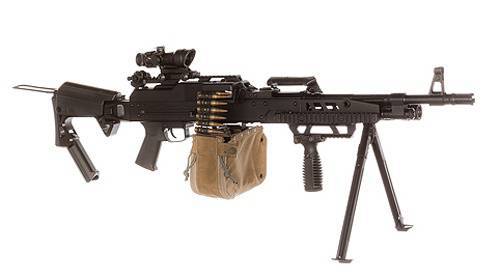 Enrollment of the UKM-2000 machine guns into the Polish army has been completed, they will be replaced by the improved model UKM-2000M, writes altair.com.pl.
The Polish army ordered more than 1200 single machine guns UKM-2000 for NATO 7,62x51 cartridges. From the middle of 2014, the mechanical plant in Tarnów ZMT (Zakładach Mechanicznych Tarnów) will begin testing a modified version of this machine gun, designated UKM-2000M. Before starting work in collaboration with the Military Technological Academy (Wojskowej Akademii Technicznej - WAT), he had the working title UKM-2013. This means that the next stage will begin to create a new Polish infantry machine gun, which is also manufactured in Turnov in cooperation with WAT and received the preliminary designation UKM-2015.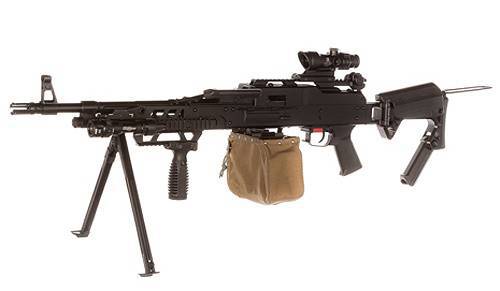 After testing, the modified UKM-2000M will go to the Polish army from 2015 onwards. The previously modified machine guns will also be subject to changes: the UKM-2000P infantry, the UKM-2000C turret and the UKM-2000D versions with a folding butt, which were received in small numbers by the military police.
The goal of modernization is to bring
weapons
to the requirements of modern combat by improving the functionality and ergonomics, as well as the installation of a universal strip of the standard STANAG 4693 for equipping with various devices. In addition, among other changes, instead of different locks of gas chambers in the P / D / C versions there will be an element of a single design.
ZMT offers the UKM-2000M with two barrels of various lengths (standard and shortened) integrated with a universal receiver and a set of three plates attached under the barrel. The machine gun will have an ergonomic pistol grip, a new bolt grip and an improved safety catch. The wooden stock from PC / RMB will be replaced with a folding one with an adjustable length and an additional stop. The cartridges will be packed in a cloth bag.