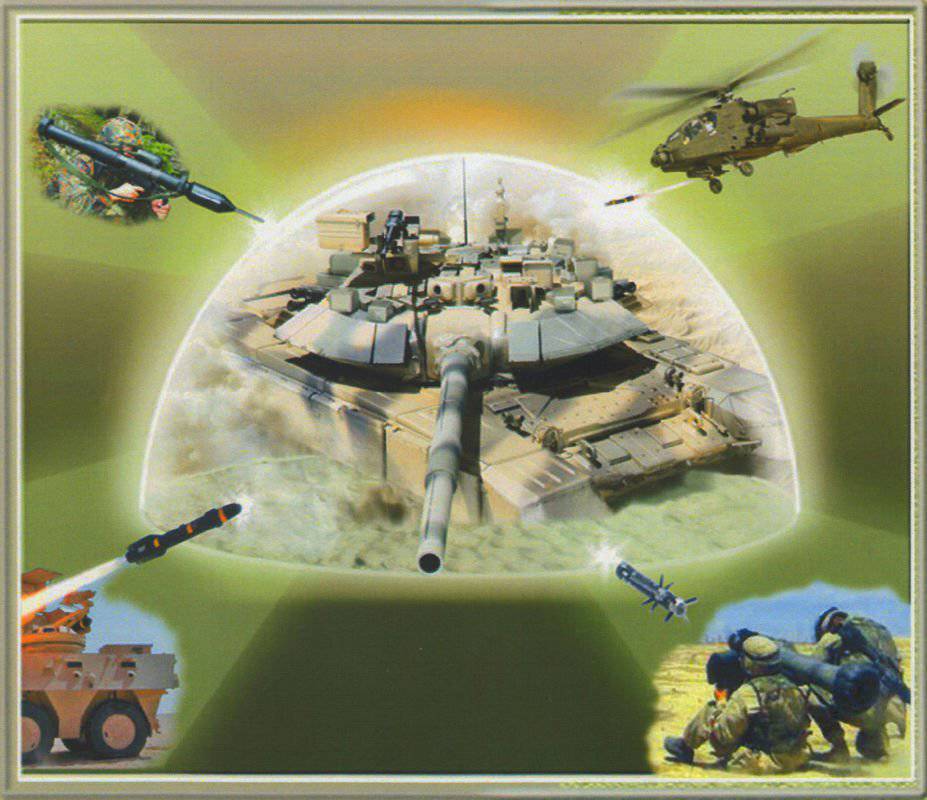 Protect military equipment from high-precision hits weapons in the future there will be an active protection system. Such an opinion was expressed by Valery Kashin, General Director and General Designer of the Engineering Design Bureau (KBM, Kolomna) in an interview with the ARMS-TASS correspondent.

"I argue that the means to combat high-precision weapons will develop in the direction of active protection," he said. "The active protection system is a response to the development of high-precision weapons."
Until now, stated Kashin, they fought with high-precision weapons by improving passive protection: increasing armor, increasing the mobility of equipment, equipping it with electronic warfare devices, and creating artificial interferences. However, the improvement of guidance systems and precision weapons in general has led to the fact that passive protection is already easily overcome.
"For this reason, in the future, military equipment and important ground-based military facilities will be equipped with systems for the destruction of precision weapons," the head of the KBM said. "The Kolomna enterprise is working on creating such systems, and they are undergoing active tests."
application
Active means of "aggressive" protection of ICBM launchers against precision weapons
Source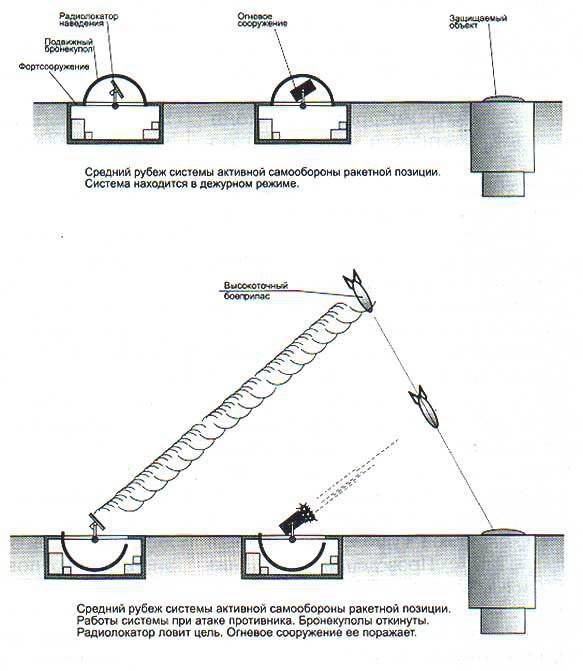 Average line of defense. The principle of the system is as follows: mortars installed in the area of ​​the silo are firing ready-made elements towards the attacking head. This system, according to the plan, was supposed to hit the middle and lower range warheads (at the speed of the warhead at the surface of the Earth about 2 km / s). The tests were considered successful.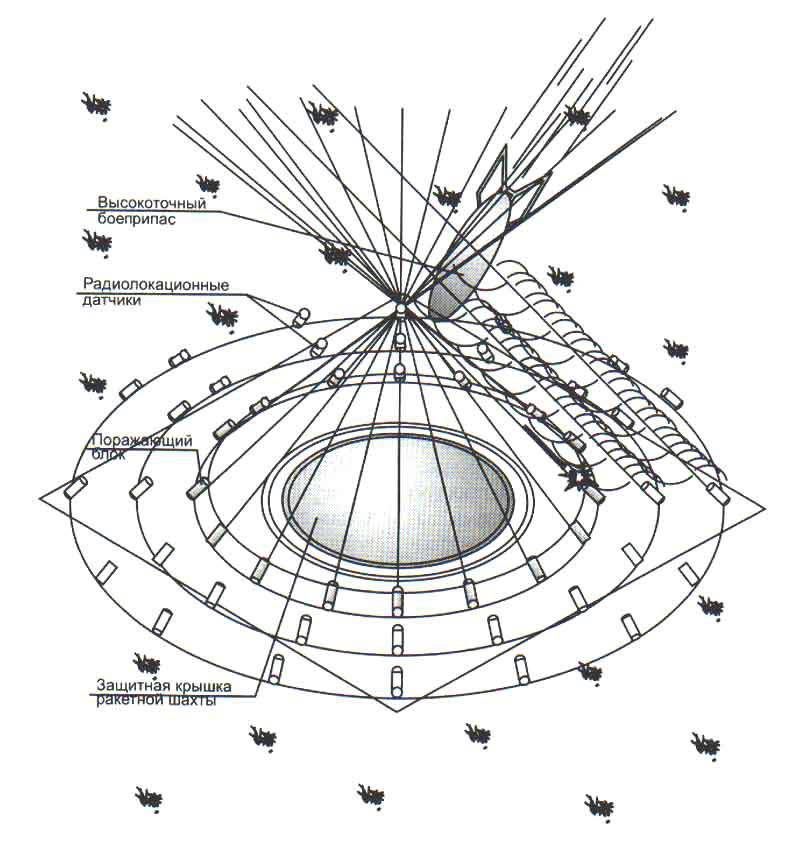 Near line of defense provides a system with dispersed lesion blocks placed practically on the upper surface of the protected fortification itself. This system is already the latest line of defense, when the enemy's ammunition broke through all the long-range and mid-range air defense and missile defense echelons, its homing system was not deceived by the interference, and the warhead (bomb) inevitably swoops directly on the mine. The defense system in this case carries out a fire impact almost "point-blank" and ensures the destruction of the attacking ammunition in a few meters from the target. At the same time, its warhead explodes directly above the lid of the missile shaft, but does not damage it.