Part II
Aunt Sanya did not appear with a bag. Neighbor Petrusha, who crawled out of his house with a shovel exactly when I was finishing the last snowdrift, said that the postman picked up the flu and picked up because she wasn't drinking vodka. Petrusha didn't hear anything about the laws that released electricity prices on a free flight in the name of the triumph of the electric oligarchy, although he swore that he watched television yesterday at midnight, and the Sochi Olympics were interrupted three times by releases
News
.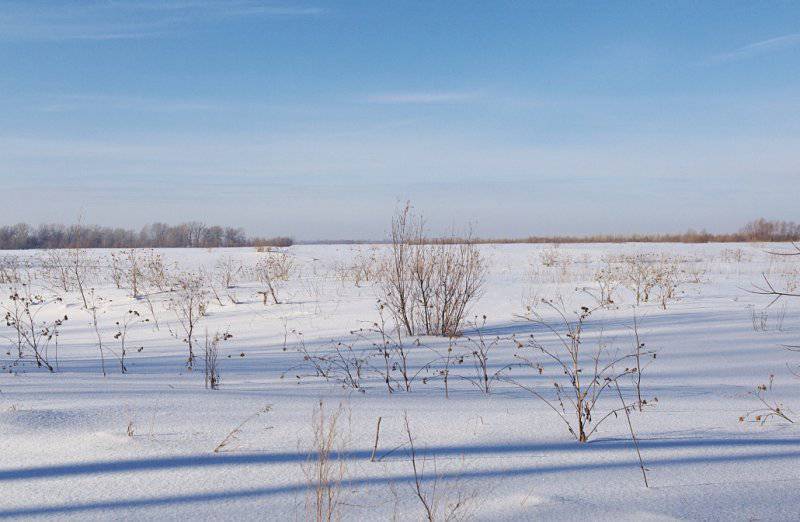 "Well, such news may not be broadcast on state channels," I thought. "No, they will certainly pass it on," my brain objected.
At home, I turned on the computer and entered a search query on law No. XXUMX-FZ in Yandex. I remembered the title from my dream: "On the introduction of social norms for the consumption of electricity in the territory of the Russian Federation". I also searched Google. And even in "DuckDuckGo". No exact match! There was no such law!
- Calm down. You just had a nightmare, "said the brain. - I know. I'm the brain.
"Every nightmare has a source," I replied.
Today there is no law, but tomorrow will be. Not tomorrow, so the day after. Not in the winter, so in the summer. Not in the summer, so in the autumn. Not in the fall, so next year. There is no doubt about our government reformers and their advisers. Words to the wind, these people do not throw. But something I can do. No, I'm not talking about forks and the revolutionary campaign against Moscow. I'm talking about the fact that my woodshed is big and there will be nine or ten cubes of wood there.
I dial Van Wanych's number on my cell phone.
Van Vanych is a red-faced peasant who carries firewood on an old ZIL-130 with a jammed body. From the cab of his truck, he does not jump, but falls out, hanging for a second on the door. This person is usually drunk, energetic, cheerful and always asks to smoke, not remembering that I do not smoke. Each time he tells the same anecdote about a Russian, a Jew and an American, where a Russian is incredibly the most cunning. We need to call our Van Vanych in the morning when he is visited by thoughts about money and opohmelka.
In response to his snappy "aa" instead of "hello," I say:
- Hi, Van Vanych. Drovishk would be me.
"What are you, what are you, what are you," a wood businessman suddenly begins to pitch. - Where is the firewood?
- From the forest, of course ...
In my opinion, Van Vanychu urgently needs something like an invigorating morning cocktail from Jeeves (for more details, see the writer P. G. Woodhouse).
Van Vanych clears his throat. I hear him strike a match, light a cigarette.
- You give me do not provoke! - he gives. - You put on your glasses, smart, it means. Comprehend. I do not have any firewood - and the point.
I can not understand anything.
- You did not drink it yesterday, Van Vanych?
"Quit," he agrees.
"You don't carry firewood anymore?"
- I do not drive.
- Liquidated the business?
- I? Why me? It's them.
- Who?
- In the Kremlin. They have entered into force there. Yesterday Fedorov told me at the logging site: that's all, that's that. Firewood banned. You can not sell, you can not carry.
- How - banned? Who!
- I say, in the Kremlin. Medvedev signed the decree. Ecology should be protected, understand? They say that in summer the village commission will go. Furnace check. Who is not removed - a fine.
- You want to say, the furnace can not be heated?
- While you can. I'm at home. But firewood can no longer be traded. Cops on the track will be caught and fined. They say that in a European way we will begin to live now. Without firewood. Than Siberia is not Portugal ... Did you see on TV how the Americans presented a new iPhone to Medvedev in Sochi? Putin just smiled, and this gave?
Having got rid of Van Vanych, I began to twist-scroll yesterday's informational tapes on the computer. The pounding of the heart resounded in the ears, stomach, and heels. Medvedev banned firewood? .. Here it is, this terrible news!
Russia has introduced restrictions on the use of certain types of solid fuels

RIA "Novosti", Ilya Tryavoguzkin. Prime Minister Dmitry Medvedev signed a decree of the Government of the Russian Federation No. XXUMX "On imposing restrictions on the use of certain types of solid fuels in the Russian Federation", aimed at reducing emissions of soot and methane into the atmosphere, preventing climate change and maintaining a favorable environmental situation. This was reported by the Kremlin press service.

The resolution was adopted in the framework of the Long-term Development Strategy of the Russian Federation up to 2030 and relies on the UN Framework Convention on Climate Change (UNFCCC), as well as the global initiative on short-lived anthropogenic factors affecting the climate system (Short Living Climate Factors, SLCF), approved on G-8 Summit back in May 2012 (Camp David), where Russia was represented by D. Medvedev.

According to UN forecasts, the reduction of emissions of soot, methane and hydrofluorocarbons will allow protecting the globe from premature death to 2030 million by the year 2,5. Having joined the initiative, Russia agreed not only to voluntarily upgrade diesel engines, to improve the quality of fuel, but also to abandon archaic brick kilns.

According to Anatoly Chubais, quoted by Rossiyskaya Gazeta, the 21st century is the "era of advanced technologies and efficient business management." Therefore, Chubais noted, "Russia should not pretend that it keeps up with the times, but keep up the pace! Otherwise, G-8 will again become the "seven", and the West will begin to stick our noses at our ancient patriarchal and almost generic life. I find the government resolution not timely, but belated. "

In turn, the critics of the new decree are convinced that the government, having formally joined the next dubious initiative, in fact, observes the interests of the Russian energy oligarchy, which will now pump up the prices of both gas and electricity. According to Eduard Limonov, the Kremlin struck a "ruthless and final blow" at the Russian village, from which it would not recover. The oppositionist called the decision to ban firewood "the last nail in the coffin lid made by Medvedev's cabinet at the request of the world shadow government - the Bilderberg club, at meetings of which the odious figure of billionaire Chubais is periodically celebrated". In his blog, the writer also noted that if the Russian open spaces give up stoves, as the "gentlemen from Camp David" would like, then by the year of 2030 in Russia "not 2,5 million people, but 25 million will die out. No, not from soot emissions. By cold".

Limonov recalled the words attributed to A. B. Chubais: "Well, thirty million will die out. They do not fit into the market. Do not think about it - new ones will grow. " The new "ecological" plan, according to the blogger, is precisely the "Chubais brainchild", on which the Bilderberg club has put the stamp "approved". It is Anatoly Borisovich, the oppositionist declares, "rules Russia today," and Medvedev or Putin are only "figures for PR," formally representing Russia at "all kinds of summits there, forums in some Davos or at the Olympics".
The note was attached to a brief interview, which Mr. Medvedev kindly agreed to give to the RIA Novosti correspondent.
Ilya Tryavoguzkin: Dmitry Anatolyevich, judging by how long this ruling was prepared, it is a weighted decision.

Dmitry Medvedev: The decision is tough, but really thought out and justified. The reason is not only in emissions. Forests must also be protected. In the end, we have so much gas! Why do we need firewood? Only irresponsible people can cut down forests to drown any prehistoric stoves there. Some heat furnaces because they are afraid of gas. Do not be afraid of him.

I. T .: But it's not all gas.

D. M .: So let them spend. Where is the public initiative? The pipe passes near the village, but there is no gas in the village. I saw this. In this country, so everywhere. Or are they waiting for Medvedev to hold them?

I. T .: Don't you think that it is too expensive to conduct gas in Russia? What gas can not afford many people?

D. M .: Do not turn upside down. You, the journalists, just to criticize. You look at the headlines in the media: "Medvedev has banned firewood," "The government is talking about the UN" ... Where did these accusations come from, where did the panic come from? People spend so much money on firewood that they could well pay for gas. And how much they spend on vodka? It is better to let the gas workers give this money. Or do you want gas to be let down for free?

I. T .: To bring gas in some regions will cost 200, and even 250 thousand rubles. With this money a countryman could buy sixty, or even seventy cars of birch firewood and stove a stove in a big house for about twenty years. And two hundred thousand is not all. After all, for the gas burned in the winter will have to pay several thousand rubles a month. Do not you think, Dmitry Anatolyevich, that gas in Russia could be cheaper and that ...

D. M .: We have a market economy. If you see a violation in the pricing system or, in your opinion, someone intends to apply a corrupt scheme, complain to the regulatory authorities. Not enough money - take loans. Until this country gets rid of the furnaces, it can't see real progress. Stop living in the Middle Ages! Therefore, the government introduced administrative responsibility for the use of firewood. Got you - pay a big fine. In Europe, almost no one uses wood. Fireplaces are fun for the rich. Firewood is sold by the piece, almost as souvenirs. A hundred euros a handful. Emissions are strictly regulated, the terms of the convention and protocols. We must comply with global environmental standards. It was not for this purpose that political and economic reforms were carried out in this country in order to return to the sixteenth century.

I. T .: Thank you, Dmitry Anatolyevich.
- Thank you, our dear, dear Mr. Prime Minister and progressive - I said.
"Don't be nervous," said the brain. - You can not be nervous. Your heart is naughty.
It seems the brain was right this time. In my eyes darkened, his head grew heavy, as if his fingers fell through the keyboard and computer mouse suddenly threw wire increased in size and acquired human traits. Her eyes appeared.
- Wake up, sleepyhead. Well, get up, - said the mouse. - Snow should be removed. There is no way out of the gate.
Eyes. Nose. Lips, chin, neck. This is not a mouse, but my wife. Her face hangs over me. Mouth on the face opens and delivers a surprisingly familiar words of the court, snowdrifts, gates, shovels, strong man who likes to get up early ... I am in the bedroom. Deja vu.
- Did you have a dream? - asks the wife. - Come on, get up ... Well you like to clean the snow. I'm going to ten to twenty.
"Stop, stop, stop," I say. - I'll do everything. Sleep
I get out of bed, take a safety pin from the dresser and poke a tip on my finger.
- Ay! - I say.
Painfully. And a drop of blood.
- What? - Says sleepy wife.
- Nothing, a finger accidentally pricked.
Then I open the tap in the kitchen. The water is getting hotter. Steam rises above the sink. Finally I burn myself. Yes it hurts. I pinch the skin in the crook of the elbow - pinch the nails. And again - it hurts.
I boil a kettle, drink tea. I understand: I had a dream in a dream. Now I do not sleep, but still slept. Aunt Sanya with a receipt on 22 thousand rubles, law sotsnorme, then awakening call Van Vanychu and news on the Prohibition Medvedev wood - all this I had a dream.
And you know what happiness is? In that you realize: there are no changes and reforms yet. What can live.
Photo by the author.