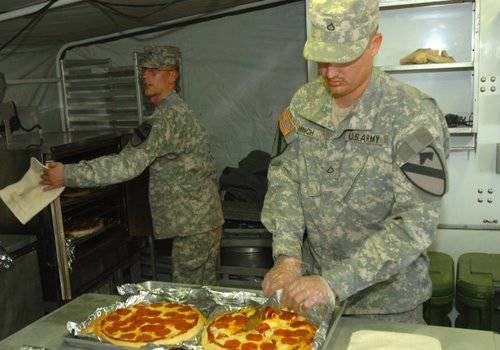 Scientists at the Massachusetts laboratory, which is developing for the US military, created a "long-playing" pizza that is suitable for food even after three years of storage outside the refrigerator or freezer.
According to Fox News, pizza is the most popular dish among American military personnel. In 1981, the US Army decided to switch from canned food to the so-called dry rations, but there is still no pizza in them.
"You can store pizza in the literal sense of the word on the counter for three years, and it will still remain edible," said representatives of the US Army Research Center in Natik, which is engaged in equipment and food for military personnel.
Creating a "long-running pizza" took about two years. For scientists, the main difficulty was that the moisture from the filling, cheese and sauce impregnated the pizza dough, which contributes to the appearance of mold. As a result, managed to create a substance that fully retains moisture. But this is still not enough to make pizza edible for three years. Then the scientists adjusted the acidity level of the pizza in such a way as to halt the processes of oxidation and prevent bacteria from multiplying in the product. In addition, metal inserts were added to the pizza package, which is necessary for the absorption of oxygen residues.
In addition, to create a pizza with such a long shelf life, we had to change the acidity of the tomato sauce, cheese, and dough in order to lower the oxidation rate and slow down the proliferation of bacteria. And in order to remove excess air from the dough, a special filler was added to the pizza packaging.