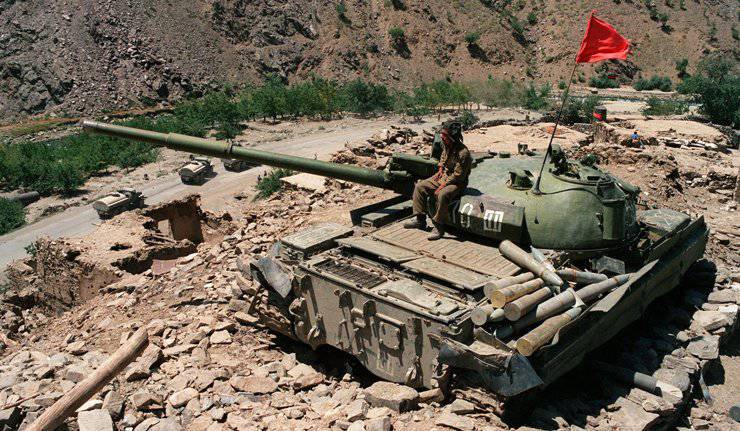 25 years ago, Soviet troops left Afghanistan. However, there are still searches for missing soldiers. During the war, Nikolai Bystrov was captured and became the personal security guard of the Mujahideen commander Ahmad Shah Massoud. His
history
he told the Voice of Russia
Now, almost every year for several months, he helps the special committee to look for former Soviet soldiers in Afghanistan. Nikolai Bystrov and Yuri Stepanov, who returned to his homeland with his help, told their voices to the Voice of Russia.
Nikolai Bystrov was born in 1964 in the Krasnodar Territory. At eighteen, he was called into service. And after a few months he was captured in Afghanistan. Tried to run, but failed. Miraculously survived after the beatings, he first met with the commander of the Mujahideen Ahmad Shah. After a second failed attempt to escape, he accepted his fate. Nicholas learned the language, learned to live among Afghans and eventually converted to Islam. About two years later, in preparation for the retreat, Massoud provided the prisoners with the opportunity to return to their homeland or escape, but Bystrov decided to stay.
"Masood gathered us all together, seven people, and said:" So, guys, who wants to go abroad? Who wants to go back to the Soviet Union? To the Soviet Union or to America, or to England, or to Pakistan, or to Iran? What countries do you want? "But everyone at that time was afraid to go back to their homeland. Everyone raised their hands and said:" We want to go to America. "One said:" I want to go to France. "But only I did not raise my hand. He says: "Why don't you raise? "I say:" I don't want anywhere: neither to America, nor anywhere, "said Bystrov.
Bystrov served for many years in the personal protection of Ahmad Shah. Without a preliminary inspection, he did not let anyone in to him: neither journalists, nor officials, nor even friends.
Later he married a distant relative of his boss. Now they have two sons and a daughter with whom they live in Russia. Eleven years later he returned to his native land. He has not forgotten his homeland during this time. And he never "fought against his own", while Masuda defended in the conditions of the Afghan civil strife.
"We climbed the pass, went to the north of Afghanistan. I climbed the very first. Masood and another three or four climbed very slowly. Snow was snowing, passes in the snow. I sat down to wait for them, look, I think: four or five I can easily Then I think, I'll see, he gave me the machine gun, opened, full ammunition, 30 cartridges, four spare clips are also full. Boye looked, nothing was pulled out. And you know, I thought, since he confided in me, let me not " - said Bystrov.
In Russia, Bystrov works with the Committee on the Affairs of Soldiers-Internationalists. Almost every year he spends several months in Afghanistan. There they are searching for the burial of the missing Soviet soldiers and return the remains to their homeland.
"I want to find everyone. Find all the guys. Because I came back alive. And I want to return the remains of the missing to their parents. So that the parents have a calm soul that the son is back, though not alive, and can be buried. I understand Afghan people, I know them psychology, customs. As long as they cooperate with me, I will do it. They are always with me, they don't refuse, they don't say no. You know, until the last soldier is buried, the war is not over. And I want to end this war. " noted Bystrov.
These trips to Afghanistan helped to return to Russia the surviving soldiers who were captured at about the same time as Bystrov. One of them was Yuri Stepanov. He spent more than twenty years in captivity of the Mujahideen. Here is how he recalled his return home:
"Colin's help was that later, when we made the passports Afghan, we drove to Kabul, we met him, he explained to us what and how in Russia. That Russia is different, we must help the committee in the search group, the committee of Ruslan Sultanovich Aushev help. We also helped at that time. They came back and stayed for about two months. Kolya started to look for guys from Kandahar, and we were from what we knew ourselves. "
A quarter of a century after the end of the war, the search for missing warriors continues. Nikolai Bystrov and those with whom he works are confident that it is necessary to restore the fate of every missing person in Afghanistan.