January 30 The US Marine Corps Combat Center conducted the first Mobile Detection Assessment Response System (MDARS) mobile test at Camp Wilson. This remote-controlled vehicle provides external security and surveillance of the defensive perimeter.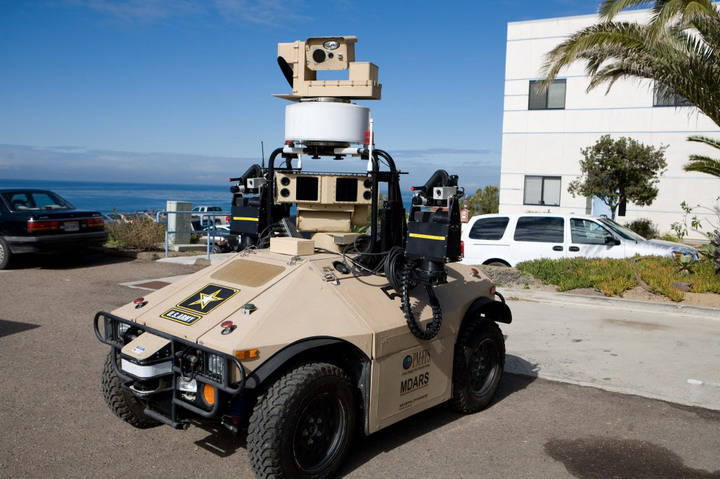 MDARS was originally developed for the US Army, but currently its potential as a defense system for manpower is viewed by the Marine Corps. The Marines are planning to use new equipment as part of their improved system of round-the-clock defense of military air bases.
MDARS has a variety of laser navigation systems, and a radar system to detect the presence of the enemy within the protective perimeter. Color and infrared cameras allow its operators to distinguish between friendly and enemy units.
All MDARS functions are controlled remotely from a computer, or are predefined by the operator for automatic operation.
The preset functions allow MDARS to follow the path the operator has set, move to a given point, or perform full patrols without human intervention.
In addition to the managed and automatic functions, MDARS can go into stealth mode, in which its engine shuts down and the system continuously scans the surrounding area. The batteries of the machine allow up to two hours in this mode, after which the engine must be started to recharge them.
According to the developers, the system can be optimized for the needs of the Marine Corps and is currently being improved. MDARS is currently not used as a permanent component of defensive operations, but the possibilities of its future combat use are being carefully studied.