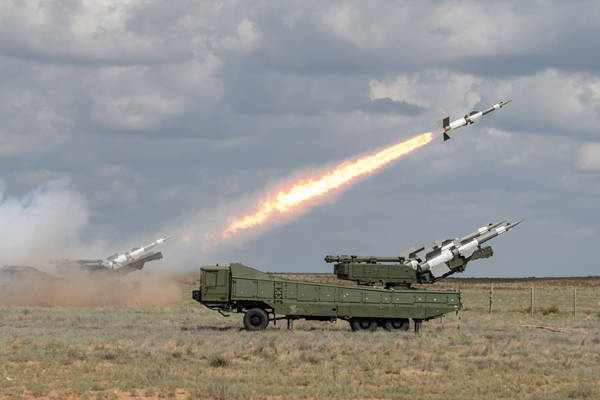 Today in the city of Colorado Springs (Colorado, USA) the conference ended, where the military of three countries - Russia, the USA and Canada discussed the plan of the command-based anti-terrorist exercise "Vigilant Eagle-2014".
The head of the press service of the Eastern Military District, Lieutenant Colonel Alexander Gordeyev told the RG correspondent that our military and representatives of the North American Aerospace Defense Command (NORAD) agreed to conduct staff maneuvers in August. They will be led from two continents at once. Russian headquarters deployed in Khabarovsk and Petropavlovsk-Kamchatsky. American-Canadian - in Anchorage (Alaska) and Colorado Springs.
It was decided that the exercises will last two days. During this time, our and the North American military will conduct comprehensive communications training, computer simulations for escort and forcing to land an aircraft hijacked by conventional terrorists. In addition, virtual testing of elements of joint search and rescue operations is provided.
The Russian delegation at the conference was headed by the commander of the aerospace defense brigade of the Higher Military School, Major General Dmitry Gomenkov. The leadership of NORAD is Joseph Bonnet III, Director of the Joint Exercise Department.
Recall that earlier the officers of the Eastern Military District and representatives of the Command of the Aerospace Defense of North America discussed the scenario of the computer command and staff exercises, agreed on the routes of virtual flights
aviation
escorting the Air Force of the Eastern Military District and NORAD, as well as aircraft conditionally captured by terrorists. Also discussed were issues related to the organization of communication channels between the headquarters of the leadership in Russia and the USA and information support for international exercises.
For the first time, representatives of the Japan Self-Defense Air Force attended as observers at a conference in Colorado Springs.
Dossier "RG"
The joint Russian-US-Canadian Vigilant Eagle exercise is held from 2006. There, the military of the three countries are working on computers joint actions in the case of the seizure of civilian aircraft by terrorists. Every two years practical actions of the Russian Air Force and Norad are included in the maneuver scenario.