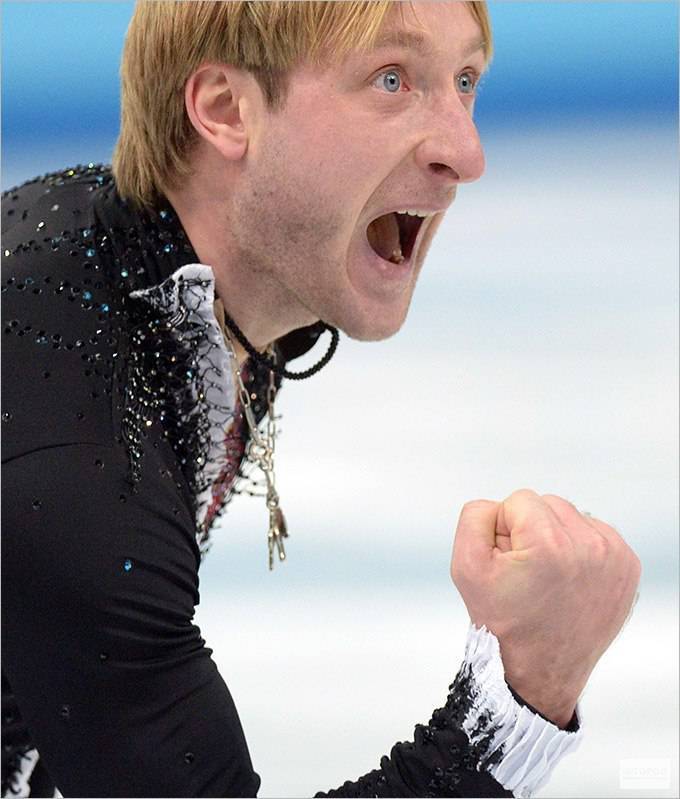 Evgeni Plushenko was unable to continue his performance at the Olympics.
Several times the operated spine did not allow him to do this.
In general, the appearance of Eugene at the Olympics is worthy of not only respect, but of royal honors. This is true patriotism. After all, he did not go for a medal, prizes and respect. All this in his abundance. One side. And on the other hand, he could end every jump with a disabled person who was chained to a wheelchair at best. However, he went on the ice.
It is no secret that, to put it mildly, there is no success in this form of figure skating in our country.
FM-2013
Maxim Kovtun - 17 place.
EURO-2014
Maxim Kovtun - 5 place.
Obviously, it was necessary to somehow save the situation. And Eugene did what few did in his place. He started anew training and went on the ice. And trampled Chan. And contributed to the command "gold". The first "gold" of Russia at the Olympics. The act of a man, a citizen, a fighter. For me personally, this is akin to entering the tank with the last grenade. There is no war, but we were all for Plushenko. Whole country. And, a person who is so risky in the name of the prestige of his country is worthy of not only respect. It is unlikely that we will be able to assess what it cost him two performances in team competitions. But - are required.
Yevgeny, thank you, thank you for your pain in a twisted back, for the first "gold" for the country, for your heroism.
Everyone who has seen it, and who is able to understand and appreciate it, we all say thank you to you. May God grant you health and long life. You are the king of this Olympiad.
The king is not the one with the most medals. This is the one who can act like a king. In accordance with the conscience, honor and dignity.
Long live the King Plushenko! And thanks again from all of us.