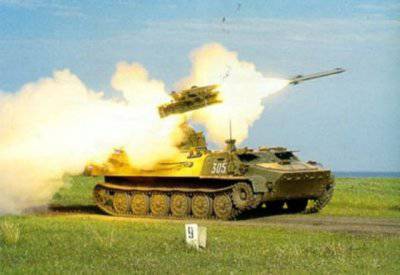 For the first time ever
history
the existence of the Airborne Forces (Airborne Forces) began a radical re-equipment of units and subunits of the air defense, which are organizationally part of the troops. Rearmament is carried out in accordance with the State Armaments Program, approved by a decree of the Government of the Russian Federation.
In total, from 2014 to 2016 in the air defense units and subunits of the airborne troops up to 50% of modern weapons will be supplied.
In particular, anti-aircraft gunners will receive new portable anti-aircraft missile systems (ZRK) with increased fire capabilities, the radius of destruction of aerial targets which are increased by another 1500 m.
Together with these anti-aircraft missile systems, training facilities will also come to the troops: a training class, including a field simulator, training air defense missile systems with special equipment. In connection with the supply of modern technology, the organizational structure of the air defense units will change in order to make the most complete use of its combat capabilities.
In addition, from the current year, the troops will begin planned deliveries of modernized compact low-altitude radar detectors of Harmon air targets, new control machines equipped with automated control systems (ACS) with reconnaissance equipment, as well as unique complexes of individual automation equipment of the anti-aircraft gunner (protected vest, equipped with navigation aids and ACS).
The air defense assault (mountain) units of the Southern Military District, as well as the units that are part of the Collective Rapid Reaction Force of the Collective Security Treaty Organization, will be the first in the Airborne Forces to re-equip the Southern Military District.
"The consistent implementation of the program of re-equipment of the troops will make it possible to create rational units of the Airborne Forces air defense units capable of performing combat missions for the intended purpose and to ensure the preservation of the combat capability of the covered troops at the required level," said Colonel Vladimir Protopopov, head of the Airborne Forces Air Defense Service.
The Airborne Forces Air Defense Units are units of constant combat readiness, they are fully manned, about 40% of which are servicemen undergoing military service under the contract.