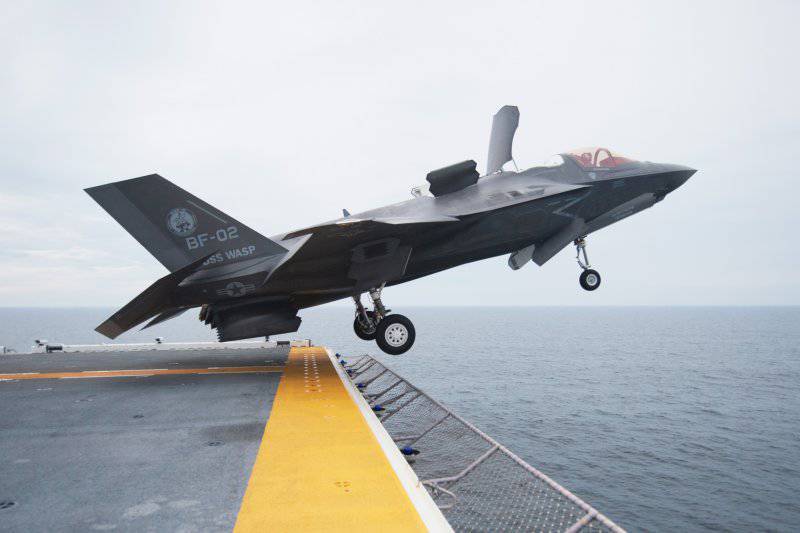 In an interesting, honest, one might say, striking interview, US Air Force Commander General Michael Hostage told the Air Force Times about the difficult decisions made by the Air Force as a result of budget cuts, and voiced an opinion about the F-35 fighter.
First, there is no way to keep the A-10 attack aircraft in service. According to Hostage, one of the few ways to save money is to abandon obsolete weapons. And while the "Warthog" still performs its tasks, it is completely unpromising for future conflicts.
A less radical solution - to leave half the fleet of A-10 aircraft - does not make sense, because in this case most of the costly supporting infrastructure that exists now will remain.
Another area of ​​concern is information gathering, surveillance, and intelligence. Politicians are pushing to continue buying Northrop Grumman's Global Hawk drones. But given the amount of funds allocated, the Air Force cannot afford both the U-2 reconnaissance plane "Dragon Lady" and "Global Hawk" at the same time. Most likely, the command will abandon the first and spend a lot of money trying to force these massive drones to perform the same tasks that U-2 aircraft have coped with for decades.
Speaking of the unified shock fighter F-35, Hostage said he would "fight for him to the last breath." Putting into operation the X-NUMX units of the F-1763 ("no less") is the only way to keep up with opponents who are creating their own air force, which will surpass the existing US air force.
No matter how modernized the F-15 and F-16 are, they will still become obsolete in the next decade.
But to support the F-35, the F-22 Raptor fighter is needed, and a new problem arises here. When building the aircraft "Raptor" they were put so outdated on-board computers that such "you will not find even in the game console of the child." And yet the US Army was forced to use these stealth fighters in this configuration, because it was spelled out in technical terms. But now the F-22 aircraft need to undergo costly upgrades with extended life.
"If you do not keep the F-22 fleet in working condition, the F-35 airplanes, to be honest, will do little. F-35 is not intended as a fighter of air superiority. He needs the F-22, "said Hostage.