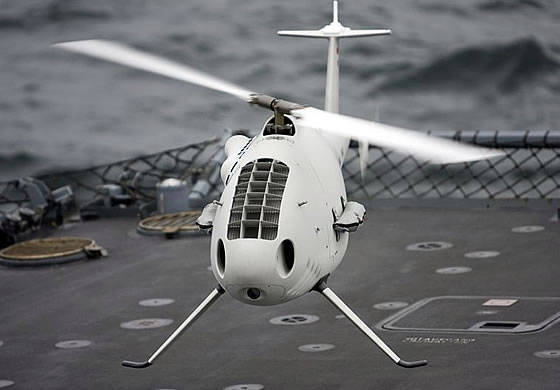 As it became known during the Singapore Airshow-2014 air show, the Austrian company Shibel (Schiebel) is conducting negotiations with the Vietnamese Navy Command on the supply of the Kamkopter helicopter type S-100.
According to Jane's Differences Weekly, referring to Andrew Byrne, Regional Sales Director for Asia-Pacific, Andrew Byrne, the company informed Vietnam about the capabilities of the S-100 UAV and plans to hold a demonstration of the UAV in several Asian countries.
According to E. Birn, information on the S-100 UAV has been transmitted to all potential customers in the Asia-Pacific region. Indonesia, Malaysia, Singapore, Thailand and Vietnam have already shown interest in the platform.
Australia and New Zealand also rated the system. In particular, representatives of the New Zealand Navy took part in a UAV demonstration for the New Zealand energy company Transpower (Transpower) in September 2013.
In case of purchase by Vietnam, S-100 UAVs will be placed on board two new Sigma-class corvettes (Type-9814) ordered by the country's Navy from Damen Schelde Naval Shipbuilding (DSNS).
In August, 2013, the DSNS, confirmed the sale of ships to Vietnam. Earlier, Shibel conducted negotiations with DSNS on the integration of Kamkopter systems aboard these two corvettes during their construction.
Vietnam in the region of Southeast Asia became the second customer of Sigma corvettes after Indonesia.
Presented at the Singapore Air Show, the S-100 UAV is equipped with the MX-10 M-3 Veskam multi-sensor optoelectronic reconnaissance station (L-3 Wescam), an unknown radio transmitter system, PicoSAR radar.
According to the company, the range of the S-100 UAV is 200 km, the detection range of standard targets is 40 km at an altitude of 2000 m.
The company also developed the S-200 BLA project, which is three times the size of the S-100. At the moment, the construction of the prototype apparatus has not been completed.