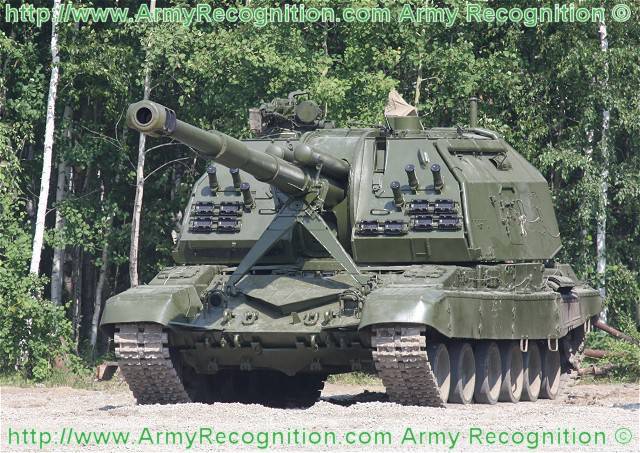 The Russian state arms exporter Rosoboronexport seeks to expand cooperation with India and create joint production on its territory. The company offers self-propelled artillery systems 2C19 "Msta-S" in the Indian tender, reports armyrecognition.com.
Currently, the Russian Msta-S is undergoing trial tests in India. The gun mount chassis has a high level of unification of elements and components with the chassis
tank
T-90S, which is manufactured under license at the Indian heavy machinery plant in Avadi.
The 152-mm self-propelled howitzer 2C19 Msta-S was developed and manufactured by Urapltransmash in Yekaterinburg. In the Russian army, it was put into service in 1989 year.
The main armament of the 2C19 is the long-barreled 152-mm howitzer 2А64, equipped with an ejector for removing powder gases and a muzzle brake. The 2А64 cannon is produced by the Barricades factory.
Representatives of Rosoboronexport are also negotiating with Indian partners on current and future projects, including for upgrading previously supplied equipment - BMP-2, T-72 and T-90С.
According to a high-ranking representative, last year Russia exported $ 10 billion worth of weapons and military equipment to India.
Sales grew by more than 50% compared to 2012 in the year when Russian arms exports to India amounted to about 3 billion dollars.