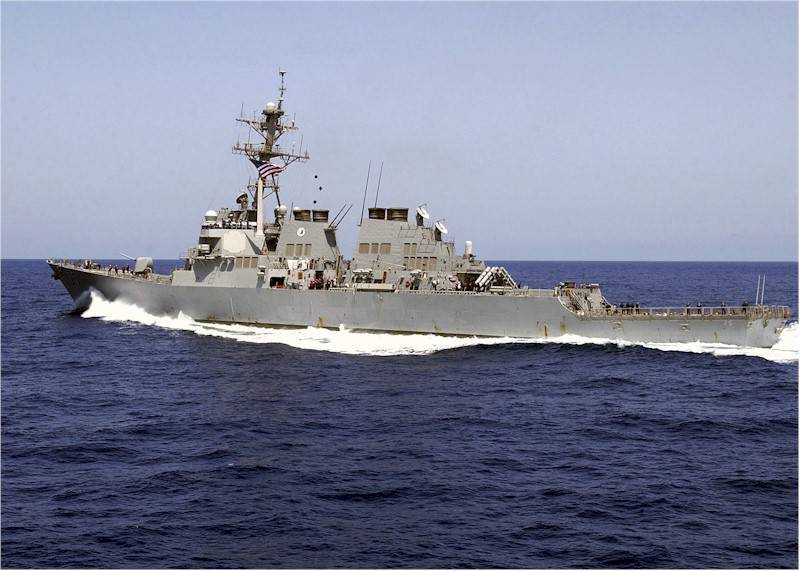 The first of the US warships that are to make up the naval component of the US missile defense system (PRO), the destroyer URO (guided missile
weapon
Donald Cook arrived at the Roth Spanish naval base on Tuesday, foreign media reported on Tuesday.
Donald Cook is fitted with weapons control Aegis, which in conjunction with other land, air or space systems designed to detect and destroy ballistic missiles.
A statement on the arrival of the destroyer was made by NATO Secretary General Anders Fogh Rasmussen. He noted that this is the first warship with the Aegis system in Europe, reports RIA "
News
"With reference to Agence France-Presse.
In addition to the destroyer Donald Cook, the base in Spain for two years will receive three more ships of the US Navy. In addition, the Spanish authorities gave permission for the deployment of US troops and their families in the territory of the Spanish base - a total of 1,4 thousands of people. On sending the destroyer to Spain at the end of January this year, said US Secretary of Defense Chuck Hagel.
It should be noted that the issue of creating US missile defense systems in Europe is one of the most acute in relations between Moscow and Washington.
At the end of October in Romania began construction of the European missile defense base (ABM) United States and the North Atlantic Alliance.
A month later, before the "six" of international intermediaries on the Iranian nuclear program and Iranian diplomats reached a historic agreement in Geneva, Russian politicians claimed that the agreement would remove the reason for creating a missile defense system, since NATO will have nothing to explain the need for an European missile defense system if the Iranian problem is solved.
However, a source in NATO has denied these claims, stating that the North Atlantic alliance saw no reason to revise the plans for a European missile defense system.
In January of this year, NATO Deputy Secretary General Alexander Vershbow has invited Russia to join the construction of NATO missile defense system in Europe, thus improving the overall safety.
At the same time, Vershbow particularly noted that "if this opportunity is missed, NATO will continue to develop the capabilities that it considers necessary to counter the growing missile threat."