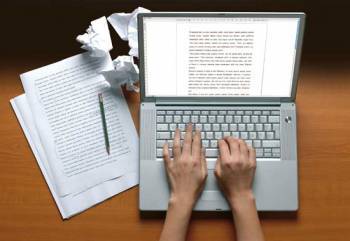 Modern computer technology allows you to distribute information almost instantly. Does a person want to publish
news
or place an ad - he uses the Internet. One of the resources for placing ads is
localmart.ru/add
- here you can tell users for free that something is being sold or bought.
If we are talking about free posting of news, then other resources are used for this. Today, many news passes through social networks. How much social networks themselves can be considered a source of objective information - each user can decide. If the news is posted on a social network without any references to relatively significant sources, then there is every reason not to trust this news.
There are other options for posting news. One such opportunity is LiveJournal, which has recently surrendered its positions in popularity in Russia. But such sites as Instagram or Twitter significantly mutilated the number of users in Russia. Experts in the field of information technology, as well as psychologists are confident that this trend is primarily associated with the reluctance of many users to get acquainted with large amounts of data. If another 5-6 years ago, LJ was extremely popular, today few posts are ready to read posts for several tens of thousands of pages. A significant percentage of people switched to those resources where you can simply upload a photo or a link, signing several commenting phrases. That is the reason for this state of affairs - the most common user laziness.
Many Internet users get acquainted with news and analytical information, without particularly delving into the texts. According to psychologists, news material in which more than two thousand characters read about 25% of users from beginning to end, another 35% reads material "diagonally", while the largest number does not go further than the headline. This determines the style of a number of publications, in which the title may have nothing to do with the material in the article. Not only the tabloids, but also yesterday, indisputable information authorities are now following this path. Some readers gain in this way, others lose. But everyone wants to "golden mean".
If you read this text from beginning to end, then you can consider yourself as the most patient 25%.