According to the Interfax-AVN news agency, the modernization of the Il-78M air tanker aircraft of the Russian Air Force will begin this year. "The first drill IL-78М should be submitted for modernization in 2014," the agency's source said.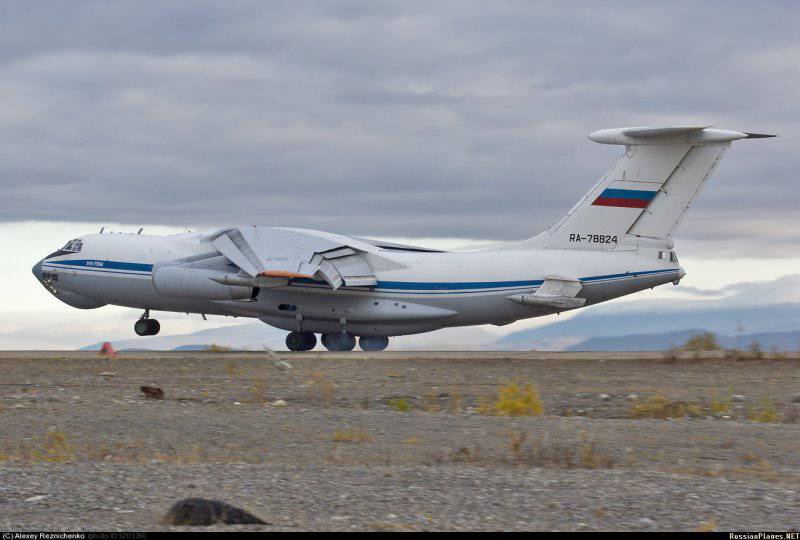 Il-78M tanker aircraft of the Russian Air Force, registration RF-78824, September 2013 (c) Alexey Reznichenko / russianplanes.net
According to him, now
Aviation
the Ilyushin complex develops and issues documentation for the modernization of this type of aircraft. "The completion of the modernization of the IL-78M is expected next year, followed by the stage of state testing of an air tanker," the agency's source said.
He specified that the modernization of combat Il-78M is planned to be carried out at the Aviastar-SP aircraft factory in Ulyanovsk. The upgraded IL-78M will receive modern onboard equipment and means of refueling in the air. In addition, the D-30 engines of the power plant with the 12 and the IL-78M engines will be replaced with more modern PS-90-76 engines with the 14 tons, the source said. "Replacing the aircraft engines with upgrades to more advanced ones will significantly improve its basic flight characteristics," the agency's source said.
Earlier it was reported that the upgraded IL-78M can be designated IL-78М2 or IL-78М-90А.
Before 1991, the 45 IL-78 and IL-78М were manufactured at the aircraft plant in Tashkent (Uzbekistan). At the beginning of last year, eight IL-78 and twelve IL-78M were in long-range aviation.
In 2012, the air tankers IL-78 and IL-78М made about 380 air refueling, transferring over 5 thousand tons of fuel.