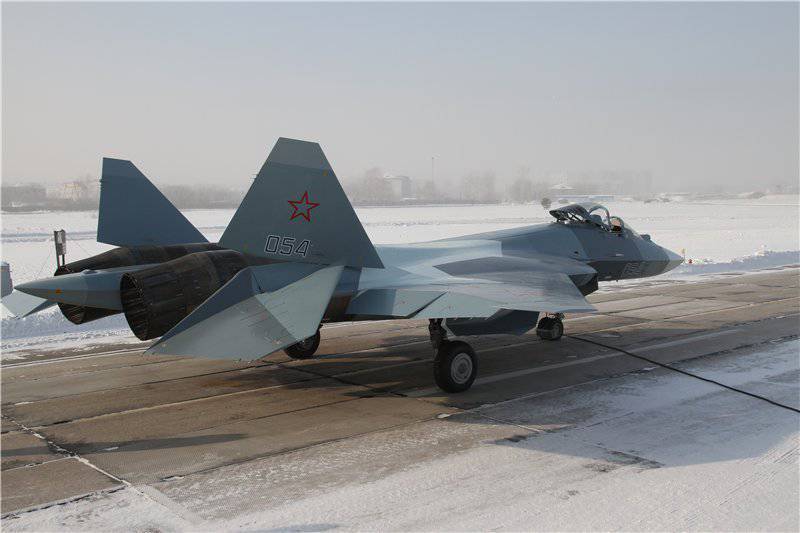 Russia's Ambassador to India, Alexander Kadakin, said that there were no official complaints from India about the development of the fifth-generation FGFA fighter, reports indrus.in 7 February.
"We do not pay attention to the negative publications that occasionally appear in the press, with accusations that Russia does not fulfill its obligations to India. We did not receive any official complaints from the Indian side, "Kadakin said during the military exhibition Defexpo 2014.
Vyacheslav Dzilkarn, Deputy Director of the Federal Service for Military-Technical Cooperation (FSMTC) of Russia, stated that all such publications are written to order. Commenting on such articles, Dzilkarn noted that negotiations are conducted within the framework of agreements. Sources in the Indian Ministry of Defense believe that the Air Force is trying to free up funds for the purchase of French fighter jets Rafale 126.
The Russian United Aircraft Corporation (UAC) estimates the Indian-Russian fifth-generation fighter market at 200 aircraft, the world market at 400 aircraft. The Times of India previously reported that the parties are close to signing a major contract worth more than $ 11 billion to develop the FGFA. "The first prototype will arrive in India in 2014 and will undergo flight tests at the Ozar base (Maharashtra), and we hope that the aircraft will be put into service in 2022," said the Air Force chief of staff, chief marshal
aviation
Norman Anil Kumar Browne
According to the marshal, up to 2019, Indian scientists and test pilots will work both at the Ozar base and at a test center in Russia, mass production will be deployed at the plant of the aircraft building corporation HAL.
Alexander Fomin, the first deputy director of FSMTC, said that it would take at least 6-10 years to develop FGFA. "In the future, we will export the aircraft in cooperation with Indian partners," the official said.
According to Indian media, both parties intend to spend 8-10 billion dollars on the development and creation of FGFA. Experts believe that the cost / effectiveness fighter will exceed Western counterparts and will allow and take a worthy place in the global market of combat aircraft. Usually you need 3-4 year of testing before the plane goes into series. The Russian T-50 may also fit into such a schedule, since the prototypes showed their reliability in various flight modes.
Fifth generation fighters are currently available only in the United States - the F-22 Raptor and F-35 Lightning. However, the Russian T-50 in its characteristics exceeds the F-22, reports the publication.