OJSC Instrument Design Bureau (KBP) from Tula completed deliveries of the Pantsir anti-aircraft missile-gun complex (ZRPK) to the United Arab Emirates. KBP together with Rosoboronexport signed another contract and is negotiating with Brazil. This was announced at the "DEFEXPO-2014" exhibition by ITAR-TASS Deputy Managing Director of PCU Yuri Khozyainov.
"We have fulfilled the contract with the UAE and Algeria, the last deliveries were made in the autumn of 2013. And through Rosoboronexport, we signed another contract last year for about 2,5 billion dollars, in the middle of the year deliveries will take place, "said Khozyainov, without naming the customer.
As for Brazil, negotiations on the supply of "Pantrias" are continuing with this country, the deputy head of PCU said. "For now, Brazil is planning three batteries, or 18 combat vehicles, with an offset program. Of course, for KBP it is a small amount, but from a political point of view, an important one is the opening of a new market, "he added.
According to Khozyainov, requests for ZRPK "Pantsir" are received by "Rosoboronexport". Among potential customers appear countries in the African region, in particular, Cameroon.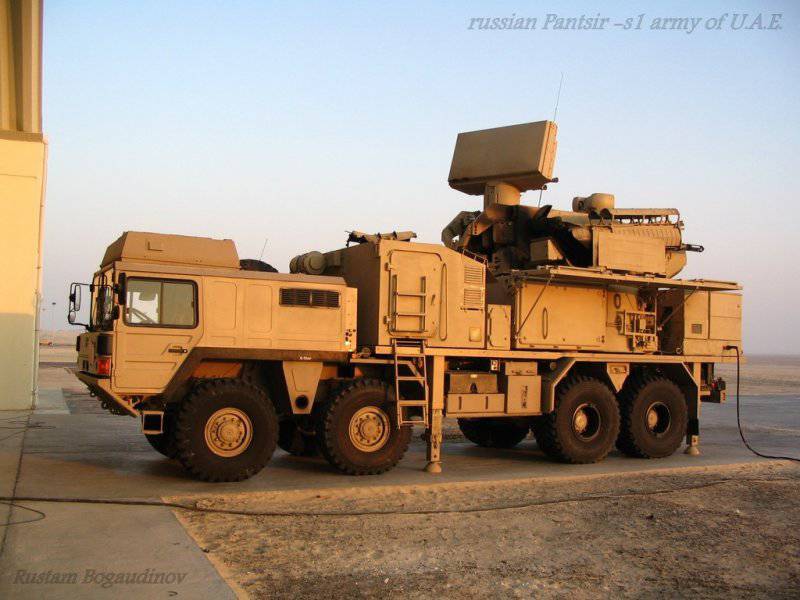 ZRPK "Pantsir-С1" on the MAN chassis in the version supplied to the United Arab Emirates (c) Rustam Bogaudins