Speaking recently at the XXII International Christmas Readings in Moscow, Archpriest Dimitry Smirnov said: "In terms of disease, even among schoolchildren, and in terms of extinction speed, we have half a century left to exist both as a people and as a state." The chairman of the Patriarchal Commission on the Family, Protection of Motherhood and Childhood paid special attention to the number of abortions that was killing for the country and the people, once Russian, once Orthodox.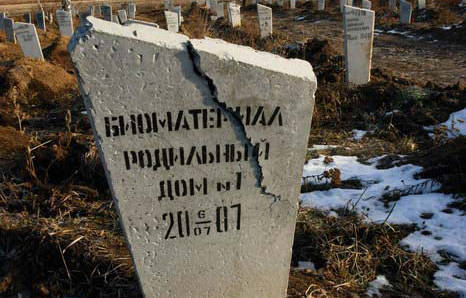 The country loses millions of lives a year according to the will of those who must give this life - their parents. Well, we are surprised if there are less and less Russians every year, and Russia is in danger of disappearing?
Although, I confess, the words of Dimitry Smirnov's father about the speed of extinction did not surprise me much. However, they were not surprised either, because not so long ago I had the opportunity to see this for myself - without any disturbing speeches and loud alarm calls.
Six months ago, our son was born. Sawa. Strong such smiles. How not to smile - the third child in the family: maybe he feels that he is not alone. Maternity hospital, nerves, panic, transmission, calls, friends, greetings, waiting - albeit fun, but tiring. It is time to take his wife with the young home. Let's go with a friend - he is calm, reasonable, and his car is spacious. While there was an extract from the maternity hospital, we were standing at the porch, waiting for the next family happiness to appear. We wait a long time - we decided to go for a walk.
Suddenly a brakes screech: a beaten-up, ambulance driver flies into the hospital yard. She stopped - the door opens, two orderlies come out. Well, go and go - you never know, it happens. The orderlies approach the back door of the car, open it, take out two huge bags and with great effort drag them to some special entrance to the building. Halfway, apparently tired up - got up to smoke. They tell something to each other, laugh, smoke. Their huge bags, of course, put on the ground. On the bags there is an inscription in some big curved letters. We peered: "Abortion" - was written in red, bloody ink. That is so simply, walking around - bring a couple of kilograms of killed children ("waste") where it is necessary for disposal, at the same time to have a smoke-laugh. This work, yes, of course.
Of course, not in the orderlies, it is silly to condemn them: they do what is ordered. Just imagine the picture itself: you are standing on the porch of the maternity hospital, you meet your wife with a newborn son, you are happy to be impossible, you make plans there, you have a certain importance (you see how many fathers have many children) who are crazy for the first time and to you - here, get: two huge bags with such a life-affirming inscription. Grow a country; live, people ...
These two bags, in my opinion, are our entire diagnosis: we do not want to live. With such a diagnosis, shouting patriotic chants, of course, is possible, but they sound unconvincing somehow. And you ask yourself a question: if we, once Russians, once Orthodox, will disappear from the world
stories
Will it not be a logical consequence of our - not Russian or non-Orthodox - way of life?
- Why do you have some kind of glass eyes like dolphins? - surprised wife, just released on the porch of the hospital. - Not happy, or what? Or overjoyed waiting?
"It was a reason, yes," I muttered.
My wife resented a few more minutes why the father met his son without a smile. Yes, and a strange friend. But we didn't tell her anything - let him not know.
Not surprised father Dimitri. So recalled.