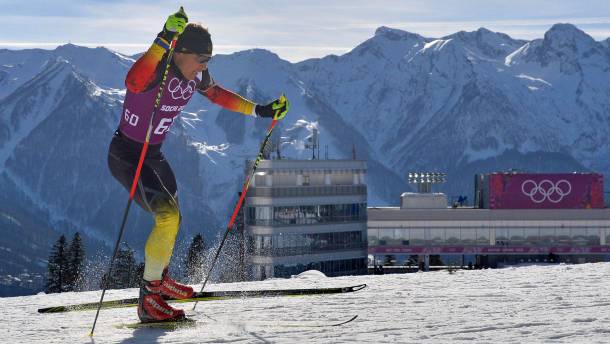 "RUSSIAN HELP THE GERMANS" - the title of an article about the Olympics, published today in the German newspaper "Frankfurter Allgemeine".
The Russian ski team provided its German colleagues with a note of attention, and with this act it protected the latter from serious problems at the very first competitions. "They have provided equipment for the preparation of ski equipment for the whole night," said the president of the German Olympic Sports Union, Alfons Hörmann. The own equipment brought by the German team to the competition turned out to be faulty.
Without Russian support, forty pairs of new, unpolished skis of German athletes would be unprepared for the competition.
"That would be a big disadvantage for us," says Hörmann. "I have never come across such solidarity during my time in sports positions."
It is also necessary to add here that the Austrians and the Swiss, to whom the German team appealed in the beginning, rejected the request of their colleagues for help.
German reader comment:
"Everyone says so much bad about the Russians, and now the Russians are helping the Germans. What irony. Our best friends, the Swiss and Austrians, refused to help, and our "enemies" the Russians did not. Our president (Joachim Gauk - ed) instead of supporting our athletes in Russia, travels to India with morals ... It was a very noble gesture of Russian sports, I hope he will force someone in Germany to rethink that image of the enemy in the face of Russians, which still offered to the German people. "