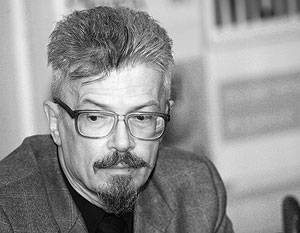 LifeNews somewhere got a record of telephone conversations Victoria Nuland and the US ambassador to Ukraine.
It's not a surprise for me that they are cattle, these Yankees. During the time of my life in America I had the opportunity to communicate with a couple of congressmen and one governor. These misters made a disgusting impression on me, and the general portrait of an American politician for me was already formed at the end of 70: deceitful, hypocrite, vicious, brute, in one word.
Why is it preferable to have a personal experience - you are not mistaken or very little mistaken afterwards.
Look, they are dragging Ukraine out of our sphere of influence, not disdaining to deal with the most alien elements - the Western Natsik. In Libya and Syria, they blew up the statehood of these countries, relying on the most gangster and, in the end, hostile elements of the Islamist radicals.
Americans are irresponsible, immoral, they arrange a brothel wherever they go. And then they do not care, they leave a bloody brothel and, sitting on their continent, rather observe how people and countries wriggle in a bloody brothel.
The Russian liberal, applauding the Kiev Maidan, arranged by the Americans, for me is a balding child, an inexperienced fool, in general an extremely frivolous person. I am just surprised at how quickly these lice started in our nation-state; in twenty-plus years we have a whole class of talkative, slobbering, but in ties and suits of strangers. Aliens!
As for the Americans, I believe they are incorrigible. Having experienced the hatred of the 11 world of September 2001, they did not want to be different. They only brutalized even more, became more irresponsible and more immoral.
In fact, today being an American is a crime. Even being a professor at an American university is a crime.
As they famously, in a businesslike manner, are dealing with Ukraine, this Nuland and the skinny ambassador decide that the main one should be bespectacled Yatsenyuk, that Klitschko should be removed, but not removed. As they mobilize their McCains and Vice President Biden, they can easily be extraordinary, like aggressive Europeans are kicking under the table.
Imagine if Russia would get up in Mexico now what they did in Ukraine! They would have exploded with indignation. And the American army would have already taken Mexico City.
And our statesmen, Vanya and Vova, good-naturedly itch only.
It is about the land where Gogol was born, where the philosopher Skovoroda and Tatlin were born, where our father Makhno was born and
historical
Leo Bronstein, where the little girl flew in the coffin and seethed Zaporizhzhya Sich, we are talking about the land of our dreams, about our pain and joy, about Crimea and Odessa, about the steppe near Kherson, where Zheleznyak died, about our myths, legends, gentlemen statesmen!
Vulgar Yankees in checkered trousers, Nulandy, Bideny, McCains, and Russia allow them to climb into the sacred land of our ancestors ?! In our national dreams, in our collective abyss of memory?
Well, we have come to what!
It was an outraged sermon on the Yankees.