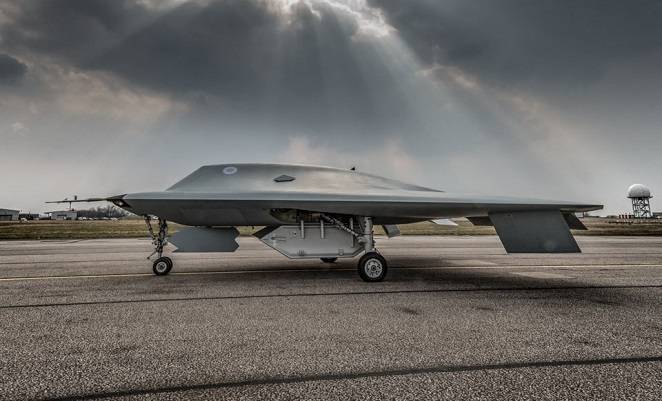 DoD UK for the first time voiced some details about the first flight of the demonstrator UAV BAE Systems Taranis, held last year.
After several months of rumors, the Ministry of Defense confirmed 4 on February 2014 that the device made its first 15-minute flight on 09: 08 on the morning of 10 August 2013 on the "undisclosed" test site and added that the UAV then made several sorties lasting up to one hour "on various altitudes and speeds. "
Taranis was most likely tested at the Woomera test site in South Australia - footage from a video released by the MoD shows that the terrain and runways correspond to the Woomera test site. BAE has previously tested its Herti and MANTIS UAVs at this site due to the size of its airspace, its remoteness and favorable weather conditions.
"Taranis first flight represents an important milestone for
aviation
"Great Britain," said Nigel Whitehead, managing director of BAE Systems Group, "the report said." The demonstrator is the most advanced system conceived, designed and built in the UK. This milestone confirms the UK's leading position as a center of technical excellence and innovation. "
The Taranis UAV is a demonstrator of the shock apparatus, and is jointly funded by the Ministry of Defense WLB and BAE in the amount of 185 million pounds ($ 336).
Program details were classified in 2010. The first run on the runway was carried out at the VAE test center in Warton, Lancashire, but in a strange way they almost went unnoticed by local aircraft spotters.
The future of the project is unclear, but it is an integral part of the FCAS (Future Combat Air System) program, which explores various manned and unmanned replacement options for the Typhoon fighter on the 2030 horizon.
The promotion of Taranis along a joint military-technical cooperation with France (apparently, Taranis here plays the role of a backup UAV nEUROn).