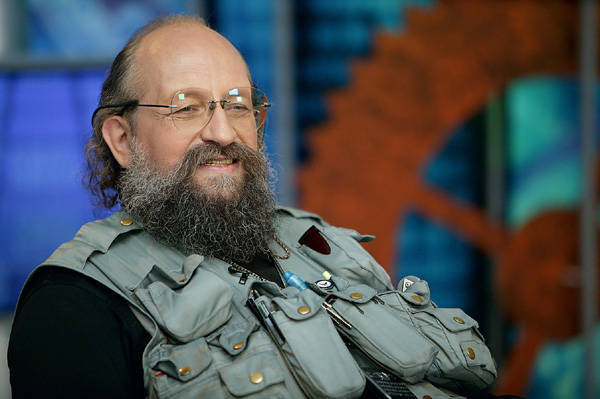 During the post-Soviet era, the composition of the economic bloc of our government changed almost every year. Alas, the results of these shifts, to put it mildly, are not obvious. Clearly, it is necessary to change (as I have repeatedly said and wrote) not specific government employees, but the economic doctrine itself, which our government is guided by.
The government proceeds as a whole from the doctrine of libertarianism — that is, the beneficence of unlimited economic freedom of the individual without any regard for society (the same liberalism speaks of political freedom). The technical details of the implementations of this doctrine, which have been tried over more than two decades, differ - but its essence remains unchanged.
What is bad? Essentially, first of all, the concept of libertarianism (and liberalism) only considers paired relationships between individuals, without taking into account more complex factors — in particular, not taking into account that the interactions themselves in turn influence each other.
Something similar is observed in modern physics. Photons - carriers of electromagnetic interaction - do not have an electric charge, and therefore do not seem to notice each other. But gluons - carriers of the so-called strong interaction - interact not only with quarks, but also with each other. Therefore, attempts to describe a strong interaction by the same mathematical means as electromagnetic, did not give results, even remotely similar to reality. Only the development of fundamentally new concepts allowed the creation of a unified theory, covering electromagnetic, weak (in many respects similar to electromagnetic, but provided with massive particles) and strong interactions.
The desire to limit the pairing interactions is primarily due to the fact that the libertarian concept, roughly speaking, trading.
Again, I have repeatedly said and written: production and trade are considered elements of a single process, but in fact they constantly compete with each other. Clearly, you can not sell what is not produced, and it makes no sense to produce something that will not be sold. From this point of view, the process is really uniform. But this does not prevent both its parts from dragging the blanket over themselves.
Moreover, in the course of tugging production workers are weaker than traders. After all, money, roughly speaking, impersonal, so that they are easier to concentrate in one direction than the goods. In each particular confrontation, the position of traders is stronger than the position of production workers, and they have more chances to win in this confrontation. Therefore, the famous American saying "the dollar to the one who invented it, 10 to the one who made it, 100 to the one who sold it" fairly adequately reflects the correlation of forces in this confrontation.
Moreover, I gradually had a hope that Vladimir Vladimirovich Putin was so actively focused on foreign policy, in particular, in order to limit the support of our traders from the outside and thus weaken their positions in domestic policy.
In general, when I first touched on this confrontation in the http://ibusiness.ru/blogs/20851 article "Many-body interactions" for the Business Journal, I noted there: in the United States of America at least half a century since the assassination of President John Fitzgerald Joseph-Patrickovich Kennedy — production workers are grouped mainly in the Republican Party, and merchants around the democratic party. True, since Business Journal is trying to keep itself out of politics, I didn't point out there that in the Russian Federation it's quite distinct and for a very long time production workers have been grouped around Vladimir Vladimirovich Putin, and traders around Dmitry Medvedev.
Moreover, when the market is on the rise, the confrontation between traders and production workers is generally not so acute: there is something to divide. Although then there are all sorts of miracles. For example, Russian food producers constantly complain that they are forced to trade through large chains practically at a loss. Even when legislatively limited the permissible trade margins, the networks found other ways to ensure their interests at the expense of production workers - they come up with all sorts of admission fees, fees for placing counters at advantageous locations, and so on. This shows how strong merchants are even in good times.
But in the unfavorable - the merchants literally stifle the production workers in order to secure for themselves another month or another of relative prosperity. When the market falls, "there are always not enough sweet cakes," as Bulat Shalvovich Okudzhava put it, this struggle escalates to a completely catastrophic state.
As far as I can tell, now the government can do absolutely nothing precisely because it is guided by the libertarian, trading logic, where everything is simple: I - you, you - me, and fled. The logic of production workers always focuses on technological chains that are more or less long in space and time. Mikhail Leonidovich Khazin regularly publishes on "However," articles originating from a theory that relies precisely on this logic of the indivisibility of technological chains. The current government is in principle incapable of thinking within the framework of such logic - it is too sharpened by the logic of one-time interactions. Therefore, to change, I repeat, it is necessary first of all the very concept - to abandon libertarianism in general and reorient on theories emanating from the logic of large systems and large processes, and to select a new government for this logic.
It should be noted: in the current government there are people working within the framework of this logic of large systems. For example, the current Deputy Prime Minister for the defense industry and the current Minister of Defense are forced by their own position to think within the logic of large systems with strong interconnections. Therefore, I think that they will remain in the future government.
But it is rather difficult to hope that, say, the master of business administration Arkady Vladimirovich Dvorkovich will ever understand that everything he was taught in various nurseries of libertarianism is logic that can be guided by the maximum of the manager of the trading hall, and not the head of the state level. Of course, it is theoretically possible that sooner or later he will comprehend this simple truth. But in my opinion, it is much cheaper for a country to provide it with an opportunity to study not in the workplace, but to put a person into this workplace, who has already been trained in understanding how the state differs from a store counter.