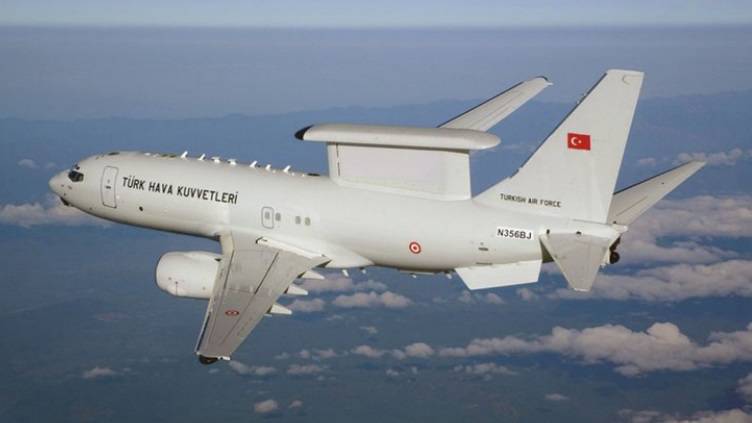 The first DRLOU aircraft, the Boeing 737 Peace Eagle, was officially handed over to the Turkish Air Force on January 21, according to janes.com on January 31.
Turkey decided to buy four aircraft of this type on the basis of commercial Boeing 737-700 liners in 2000, the delivery was planned to be completed in 2007, but the program is behind the schedule by 7 years. The general contractor of the contract is Boeing, but the work in the amount of 500 million must be carried out by Turkish companies Turkish Aerospace Industries (TAI), Aselsan, Haselsan and Mikes. The second plane should be transferred in the middle of this year. Boeing must pay a fine of $ 600 million for delayed deliveries.
Similar delays were made in the supply of Boeing 737-700 Wedgetail aircraft for the Australian Air Force, but the contract with South Korea for the delivery of the Boeing 737 Peace Eagle was completed on time.
The first Turkish aircraft was delivered in March 2006 of the year and made the first flight in July of 2008. In the 2000 year, the program was accused of corruption in the amount of 180 million, but in the 2003 year the investigation was discontinued, the Turkish government approved the purchase of four aircraft.
In 2010, difficulties arose in equipping the aircraft with electronic equipment produced by the Israeli company ELTA, but eventually the equipment was supplied. Relations between Turkey and Israel are still difficult.