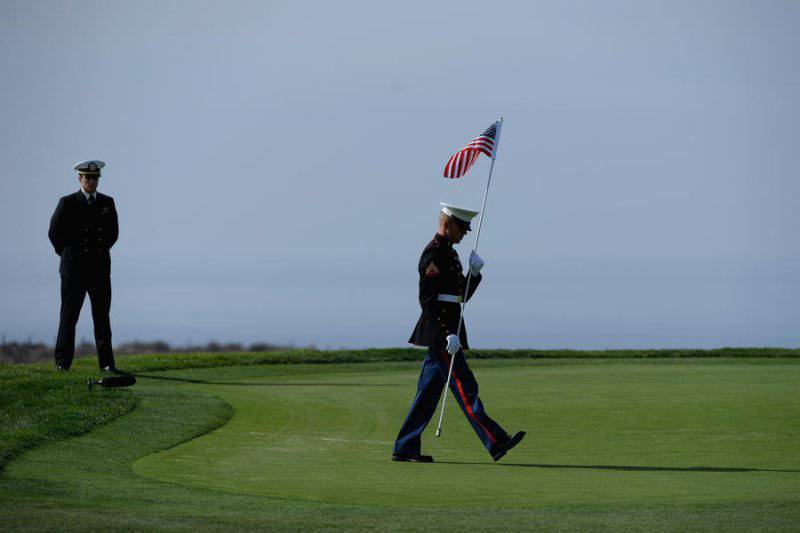 Naval seamen from the training center in South Carolina, who have been trained in working with nuclear reactors on aircraft carriers and submarines, are suspected of being tricked into taking written tests. This was told by the admirals of the US Navy at a meeting with journalists at the Pentagon. In this regard, US Secretary of Defense Chuck Hagel ordered an independent study of the situation inside the American strategic nuclear forces.
Navy Chief of Staff Admiral Jonathan Grinert and Chief
naval
nuclear power plant use programs, Admiral John Richardson reported that seafarers trained to service nuclear reactors on aircraft carriers and submarines cheated while passing written tests for professional suitability, ITAR-TASS reports. About 20 people were suspected.
According to the admirals, it became known about possible violations from one of the servicemen of the training center in Charleston (South Carolina), who wrote a report to the command. He said that the senior sailors who were preparing to get the position of instructor for training young colleagues to work in nuclear
reactors, cheated on examinations bosses. It is also reported that the suspects had access to classified information, but not to the nuclear
arms
. In total, 150 instructors are trained at the training center.
"I am more than disappointed," admitted Admiral Grinert. "We expect more from our sailors, especially from senior sailors."
Earlier, a similar scandal - and even larger scale - erupted in the US Air Force, which subordinate bases with intercontinental ballistic missiles Minuteman-3. Officers serving there also were convicted of fraud during occupational fitness checks. In addition, 11 officers used "soft drugs for entertainment purposes" at six air bases. Three of them carried combat duty at bases in the states of Wyoming and Montana, where missiles are stationed.
Under the direction of Defense Minister Chuck Hagel, the commanders of the Air Force and Navy responsible for the "nuclear triad" - land-based ICBMs, submarine missiles and strategic bombers - will have to develop an action plan aimed at finding and eliminating violations.