Azerbaijan will start upgrading the MiG-25 combat aircraft in the Arsenal of the Air Force (codenamed to NATO is "Foxbat").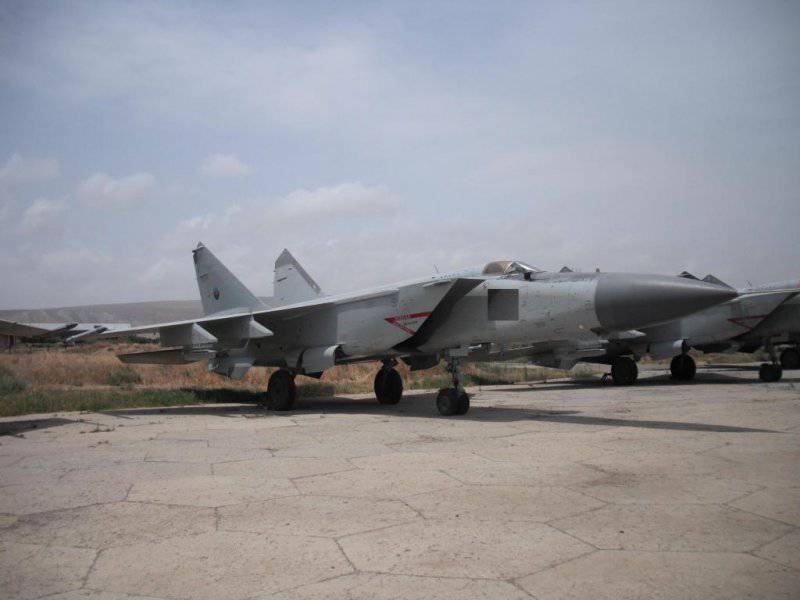 According to information received by APA from military sources, the program for the modernization of combat aircraft, whose operation is currently suspended, will be implemented at the Azerbaijan Aircraft Repair Plant.
According to experts, on MiG-25 aircraft it is possible to perform any work on their modernization. The inner and outer structures of the aircraft allow this.
It should be noted that the Azerbaijan Aircraft Repair Plant has already implemented a number of projects to modernize the MiG-25 aircraft. The latest project of the plant was the modernization of the Algerian Air Force MiG-25 aircraft.
According to the international centers, currently in the arsenal of the Azerbaijani Air Force there are 10 units MiG-25, 6 units - MiG-25PD and 4 units - MiG-25РБ.
According to UN reports, Azerbaijan last bought 1998 MiG-8 aircraft from Kazakhstan in 25 for the year.