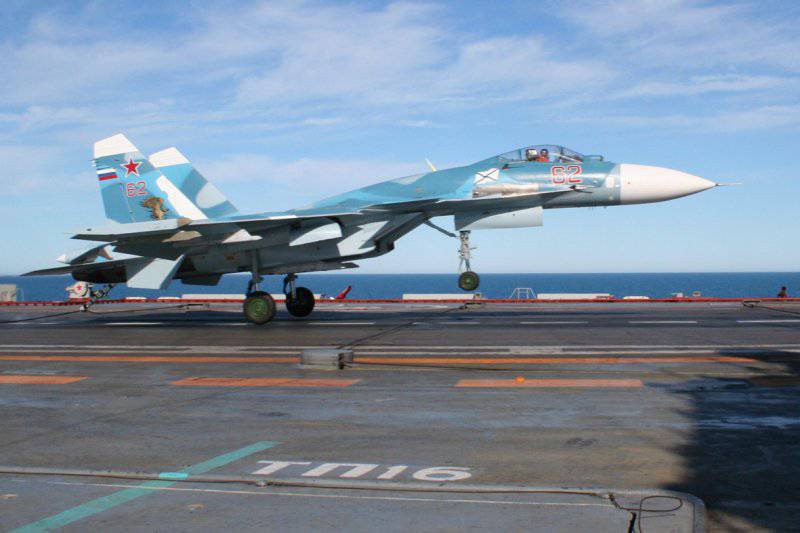 On board the heavy aircraft carrier cruiser (TAVKR) "Admiral
Fleet
Soviet Union Kuznetsov "held a ritual of intercession pilots ship
aviation
on combat duty. From this moment on the upper deck of the aircraft carrier, the Su-33 fighters with full armament will be in immediate readiness for departure.
Earlier, the Admiral of the Fleet of the Soviet Union Kuznetsov TAVKR at the anchorage point southeast of the island of Malta replenished stocks from support vessels and headed eastward to the areas where the Russian Navy's permanent connection of ships in the Mediterranean was located.
The long-distance march of the Northern Fleet's aircraft carrier group began on December 17 of 2013. During this time, deck fighters flew 41, helicopters - 66 departures. The total presence of pilots in the air is already more than 70 hours.
In the near future, pilots of naval aviation plan to continue flights from the aircraft-carrying cruiser Admiral Kuznetsov in the central part of the Mediterranean Sea.