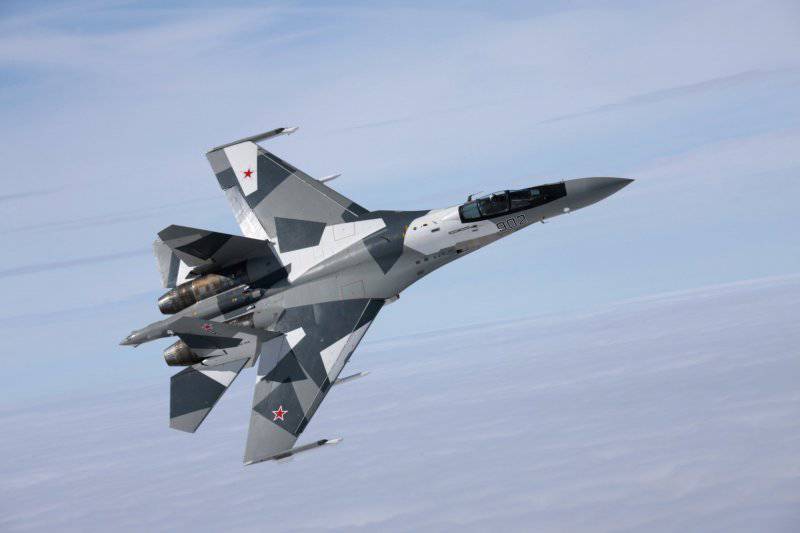 The first Su-35 fighters will arrive in the combat units of the Russian Air Force until mid-February 2014. According to an anonymous source of the Interfax agency in the defense circles, all the necessary documents to this effect have already been prepared.
The first four fighters, which were produced at the plant in Komsomolsk-on-Amur, which is part of the holding "Sukhoi", will be delivered in the coming days. Officially, the Su-35 will be adopted by a special resolution of the Russian government after the completion of state joint tests, the agency's source explained.
The delivery of Su-35 Russian Air Force is carried out in accordance with the state contract for the supply of 2015 fighter jets to 48 of the year. Gradually, the pace of supply will increase, the source said. As for Sukhoi's exports, Rosoboronexport has not signed any contracts, but there are some negotiations with potential buyers, the agency's source explained. The capacity of the plant in Komsomolsk-on-Amur can increase the production of Su-35 for both export and domestic air force.
Su-35 - Russian fighter, developed in the Sukhoi Design Bureau. This is a deeply modernized super-maneuverable multi-generation fighter "4 ++". Distinctive features of the Su-35 are a new avionics complex based on digital information management system, a new radar with a phased antenna array with a large range of detection of air targets with an increased number of simultaneously followed and fired targets, new engines with increased thrust and swivel thrust vector.