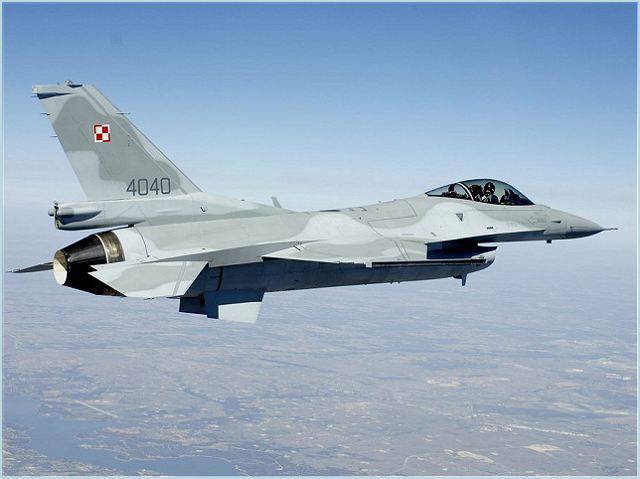 The United States expressed a desire to cooperate with Poland, as this Eastern European country seeks to get its own air defense / missile defense system, separate from the American system, which is already planned to be deployed in the region. This was reported by the weekly Defense News.
"Due to the fact that Poland is exploring options for creating its own missile defense system, it is logical for us to have even closer cooperation, maximally using modern technologies and improved capabilities of the NATO alliance," said US Defense Secretary Chuck Hagel on January 30 at a meeting in the Ministry of Defense Poland, which was attended by the head of the Polish Defense Ministry Tomash Simonyak. "This (cooperation) will be positive for Poland, the United States and the entire North Atlantic alliance," Hagel said.
The United States is believed to have decided on the installation of an anti-missile (PR) missile defense system in Poland by 2018 as part of the PAA (Phased Adaptive Approach) mission. According to the official information about this program, it is planned to install the land version of the OL used as part of the Aegis marine air defense / missile defense system. US officials say that this weapon will protect Europe from possible Iranian attacks with the use of long-range ballistic missiles.
Negotiations on installing a missile defense system are progressing, despite objections from Russia, which regards it as a likely threat. "Poland has made it clear that it is committed to creating an anti-missile defense system and sees it as an important project within NATO," the representative of the United States said. At the same time, Poland is considering the possibility of creating its own air defense / missile defense system.
"As Poland studies its own capabilities and options in this area, we work closely with the Polish government and the Ministry of Defense in technological, operational and a number of other aspects," said Hagel.
Unlike many countries of the North Atlantic alliance, Poland did not reduce, but increased its defense spending to 32 billion zlotys (10,4 billion dollars) in 2014. This figure exceeds the size of the country's defense budget for 2013 by 2 percent and is the highest in
stories
country. "In difficult financial conditions that affect countries on both sides of the Atlantic, these (Polish) investments are needed to make the alliance more cohesive, in line with the 21st century, which would allow our military to cooperate further in various projects" - said the US Secretary of Defense.
In addition to the air defense / missile defense system, Poland seeks to acquire other military equipment. Priorities include unmanned aerial vehicles (UAVs), helicopters, and possibly fighter jets, US officials say. In December 2013, an Italian manufacturer
aviation
Alenia Aermacchi announced Poland's plans to acquire eight M-346 aircraft.
"Poland is a country that really created a strong defense and for a long time has been planning to upgrade its equipment within the framework of available resources. This process is in our interests and we want to help them (the Poles), "said the representative of the US Department of Defense.
Currently, the Polish Air Force uses F-16 Fighting Falcon fighters manufactured by Lockheed Martin and intend to continue to increase the fighter fleet, which consists of 48 vehicles, according to information provided by US officials. In Poland, the United States Air Force is on a rotational basis.
Representatives of the United States also said that Poland is interested in acquiring a new UAV. Among the competitors are the UAV "Riper" manufactured by General Atomics (General Atomics) and other similar systems manufactured in the USA. "They (the Poles) have put forward a number of different intelligence requirements that we are trying to meet. They are considering a wide range of UAVs, "said another representative of the US defense industry.