The Chinese state corporation Xinjiang Production and Construction has acquired fertile land in Tajikistan.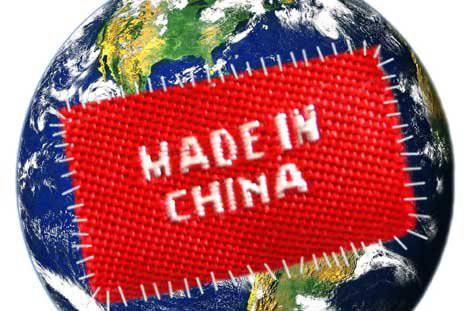 At the first stage, the Chinese state-owned company reportedly leased 50 hectares in the Khatlon region, 500 hectares in the Abdurahmoni Jomi region, 150 hectares in the Yavan region and JNUMX hectares in the Jaloliddini Rumi area for 150 years.
According to the government of the People's Republic of China, for several years 10 is planning to lease thousands of hectares of fertile land (of which there are very few in the republic), which is approximately equal in area to the Kulyab valley. The first Chinese farms have already been built on the land of Tajikistan, on which only Chinese work, and fruits and vegetables from there are being brought exclusively to China. Thus, Tajik peasants lose their means of subsistence, while Tajikistan risks permanently losing its land, and at the same time independence. After all, China, buying land and industrial facilities, actually acquires the entire country in its ownership.
This is due to the fact that in the Celestial Empire a third of agricultural land has already reached the threshold of fruitlessness due to the use of a huge amount of chemicals and genetically modified crop varieties, which make it possible to speed up or, conversely, slow down the ripening of fruits (depending on market needs) . Over the past 10, the total amount of chemicals used by Chinese farmers in agriculture has tripled. In 2013, this figure reached more than 80 million tons, which put China in first place in the world in terms of soil pollution with hazardous pesticides and chemicals. On average, the use of chemical fertilizers by Chinese agricultural producers in 3,5 times more than in the world. Chemical contamination of soil and toxins of genetically modified plants inhibit the vital activity of soil flora and fauna. Besides the fact that these chemicals lead to the extinction of insects and birds, they accumulate in plant cells, so that corn or watermelon grown in this way can cause not only poisoning, but also cancer. So, doctors of Khatlon region have already recorded a sharp increase in the level of food poisoning among children living near Chinese farms. Many of them attribute this to pollution with chemicals and pesticides around these farms.
In addition, a significant part of the crop is grown in fields irrigated by pumping water from aquifers, and this leads to a decrease in the level of groundwater. Deprived of irrigation, depleted fields of Tajik peasants cease to be cultivated, and already hundreds of families are forced to find a way to somehow survive.
But after all, not everywhere people agree with such predatory policies of China and do not so calmly meet uninvited guests. Most of them have a negative attitude towards the similar flexibility of their government with the colonialists. For example, in 2007, China signed an agreement with the Philippines to lease 25 thousands of hectares of land, on which the Chinese were going to produce agricultural products and send them to their country. As soon as this became known, a public outcry forced the Philippine government to withdraw from the agreement. However, locals often find out about the transfer of their land to foreigners only at the moment when foreign equipment and workers appear on their fields.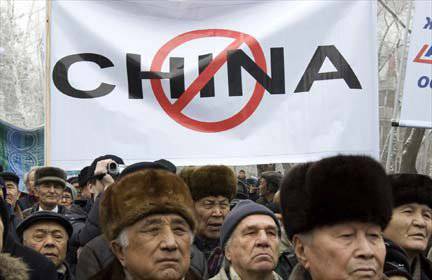 What needs to be done so that children grow up healthy among environmentally friendly and beautiful mountains of Tajikistan? For Tajik citizens to eat fruits and vegetables grown on their own land cultivated by themselves? That in their wells there was always clear water, and the flowering fields were irrigated?