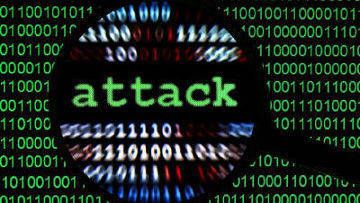 Interview with a member of the Academy of Engineering of China, the Rector of the University of Information Technology PLA, Major General Wu Jiangxing.
In order to win the information war, you first need to stake out a victory in cyberspace. In the future, the struggle for cyberspace will probably become more fierce. It will be a fight in which the aggregate power of the state, the innovative potential and military readiness of the country, the information knowledge of the entire people will be tested.
Wu Jiangxing is a member of the PRC Engineering Academy, rector of the PLA University of Information Technology, a renowned expert in the field of telecommunications and information systems, computers and network technologies. To date, he has organized and conducted more than 10 key or significant state projects related to the most exciting issues of science,
historical
contribution to the rapid development and industrialization of the Chinese high-tech telecommunications sector.
Wu Jiangxin led the development of the world's first mimic computer, the media respectfully called him "the father of Chinese multiplexers." Having only the education of a specialist, a team of 15 people and a budget of 3 million yuan, for 6 years he developed the HJD04 multiplexer that surpassed its western counterparts. For this, in 1995, Wu Jiangxing received the first degree award for scientific and technical progress. From this moment on the Chinese market, prices for multiplexers began to fall like an avalanche: at first each cost 500 dollars, then 300, 100 ... and so on up to thirty dollars. One multiplexer allows you to connect multiple phones at once. The importance of this invention lies at least in the fact that the cost of ordinary Chinese to install telephones began to decline rapidly.
Recently, since we learned about the Snowden case and about the wiretapping of the phones of prominent European politicians, information and network security is increasingly becoming the focus of world attention. At the same time, many countries, including America and South Korea, continue to create the so-called cyber command, thereby making the Chinese feel even more concerned about the degree of protection of the PRC from cyber attacks.
In the course of this interview, Wu Jiangxing noted that from the point of view of the state, the situation with network security and cyber warfare is very difficult. The Snowden case was an alarming bell for us, such emergency situations can be dealt with only by emergency means. "Snowden revealed to the world that the United States has plans, schemes, a system, a whole set of complex. We cannot deal with this by taking some single, inconsistent measures. Here, an "eye for eye, tooth for tooth" approach is needed, for confrontation we need our own system, "said the expert.
He stated that network war is worse than nuclear
weapons
However, China does not have its own cyber army, so Chinese cyberspace is in an unprotected state.
This expert, bearing the rank of Major General, is convinced that now our network technologies field is following a foreign path, copying, and we need to adhere to the leading ideology: always be one step ahead, head and shoulders above. It is necessary to develop revolutionary technologies in every way that can change the rules of the game, get ahead, relying on major innovations. Therefore, "a broad and free support of an environment conducive to the creation of innovations is necessary, and the people and the state will have to accept the fact that there may be failures".
We do not want openness, it opens us
Liaowang Dongfang Zhoukan: You are a military expert in the field of computers and network technologies. It is worth mentioning the topic of the network today, as issues of state security and state interests immediately come up. Why do you think there are so many network security incidents? Why do they attract so much attention?
Wu Jiangxing: I think this is due to several reasons. First, now the society is rapidly entering the network age, the degree of dependence of people on the network and "smart" devices is increasing more and more. Secondly, hackers, non-governmental and sometimes government organizations organize virus and trojan attacks, which, at the user level, threatens the integrity of their personal data, and at the level of enterprises and organizations, it threatens commercial secrets, and even political and military secrets of the country . From a technical point of view, it is only necessary to use a computer terminal and go online, as there is already a risk of catching a virus or a Trojan program. Thirdly, the personal data of users has become a product of commercial value and in increasing demand. Fourthly, speaking of the international arena, it should be noted that some states support the development and development of these new methods of war - network war, network center war and information war - and related technologies as part of their state policy. Again, cyber-attack technologies are abused by internet madmen, profit seekers, and non-governmental organizations. From the initial situation in which all this was a means to play bad jokes and wreak havoc, we came to the established market in which there are both buyers and sellers. Such insecurity of cyberspace causes people great anxiety and fear.
Liaowang Dongfang Zhoukan: And what, from your point of view, is the network security situation in China?
Wu Jiangxing: In terms of information and network technologies, our country is still lagging behind, but we are now on the rise. Some technologically advanced countries have a natural advantage in this regard. America, for example, has an absolute advantage. The US strategic goal is to achieve absolute freedom in cyberspace. Obviously, in the conditions of such freedom, cyberspace cannot be curbed, and, as a result, America can use its crushing technical advantage to control this space.
Secondly, our network and information systems, as well as the entire network infrastructure, depend to a large extent on hardware, software, parts, parts and even operating systems created in America and other developed countries. We massively use foreign hardware and software in the energy, transport, and financial infrastructure — that is, in areas of vital importance or requiring special attention. Objectively, this is a disadvantageous situation for us with one-sided information transparency. Such informational openness has already become for us a harsh reality. We did not want this openness, it opened us up.
Thirdly, China has not yet developed a comprehensive information security system that would exist at all levels: from government apparatus, legislation and political decisions to a culture of caution at the level of individuals. We always shout "Wolf! A wolf! ", And in fact a wolf, dressed in sheep's clothing, was already hiding in the middle of a sheep herd. We are already in a situation where the information threat may arise at any time.
Here, for example, the equipment and software that we use in the banking sector. Foreign development is quite mature, functionally quite perfect, very modern in technical terms. They have a high degree of readiness, of course, it is convenient to use them, but they can carry a risk that many people don't want to think about - or that they don't want to admit. These are not bad things, but then, like with opium: inhaled - and you feel a spiritual ascent, immerse yourself in illusions. However, we are by no means able to close our eyes to the fact that the opium would later cripple our body and may even become a threat to life. To avoid problems in the future, you need to create your own innovations, to develop a system that we will control ourselves.
The scandal with wiretapping phones of world leaders showed the world the extreme power of America in the network
Liaowang Dongfang Zhoukan: if we talk about network security, then the terrible situation in this area is not only in China alone. Take, for example, the recent scandal of wiretapping Angela Merkel, which caused a strong reaction from the whole world. What do you think of this incident?
Wu Jiangxing: First, the incident of tapping the phones of important political figures, including America's allies, showed us that America's absolute superiority in cyberspace is not at all an empty sound. As we can see, even the US allies have a hard time opposing America with its control over cyberspace. For China, this gap is probably even greater. The positions of the USA with their superiority in the technical sphere cannot be quickly shaken. The moment when each country will, as they say, "equal in banners and drums" with America in the field of network technologies, will not come soon.
Secondly, there is an acute shortage of a certain international order, network morality and rules of conduct. Just as in real life, in the virtual space we should focus on the moral and ethical principles, norms and rules, in the spirit of the international culture of respect for human rights and the ideals of equality. It is necessary to establish its own international order there, which will introduce norms and curb the actions of technically developed states in order to guarantee the observance of rights and legitimate interests for countries that are poorly developed in this sphere. Human rights must be taken care of not only in the real world. Perhaps, on the net, this issue is worth paying even more attention.
Thirdly, cyberspace has already become the sphere of the greatest interest for intelligence services of all countries of the world. All states use the network to collect data on governments, armies, enterprises, and even individuals. Part of this activity is the usual practice of gathering information, some we recognize in the form of unwritten rules, but for the most part such activity turns out to be in the "gray" zone, where it is very difficult to say how fair these actions are.
"Liaowang Dongfang Zhoukan": And how does such a wiretap technically work, especially when it comes to the leaders of the countries and the core of the government?
Wu Jiangxing: Actually very simple. Look at our phones. The operating system is most often Windows from Microsoft or Android from Google. Most chipsets are made by Qualcomm. The computer processor is usually from Intel, AMD or ARM, applications and programs are also largely developed abroad - and so everywhere, even in our information or technical infrastructure. For example, switches, routers, firewalls and servers are most often American-made.
All this, from the smallest details to the main components of the system, from hardware to software, from system software to application software, from the design of external components of the system to high-quality products, is mainly in the hands of Americans. In such circumstances, whoever America would not listen to, from the technical side there is nothing impossible.
Remember, Merkel announced on television that she has two phones: one with encryption and one personal. Perhaps Americans can not listen to her encrypted phone. Today, encryption is still an effective means of protection, however, it does not give one hundred percent certainty. If the American-made encryption chip, then I very much doubt its effectiveness.
The nuclear bomb arranges local destruction, and the network war can cripple the whole country at once.
Liaowang Dongfang Zhoukan: since the importance of the network is so great, many countries have formed units that deal with network war. What kind of war is this? Can it happen?
Wu Jiangxing: Network war is probably a special kind of war. It is in some way similar to the traditional war, in some it is not. I mainly focus on the differences.
First, the network confrontation is a war in which the guns are silent and there is no separation between peacetime and wartime.
Secondly, the enemy is different. It is the struggle of a person against a state, a person against society, a group against a state — and even a war between one country and another. The main protagonist of the war can be both a state and a non-governmental organization.
Thirdly, the damage from such a confrontation primarily affects the telecommunications infrastructure, up to various information systems, which in the real world manifests itself in the form of mass anxiety and unrest. For example, in this way the work of your financial or transport system, the work of the energy sector is disorganized, and this already affects the military potential of the country. That is, the impact on the combat situation is carried out indirectly.
Fourth, modern war is a high-tech war with the use of precision weapons. With the help of network combat, it will be possible to reduce the accuracy and strike potential of such weapons.
All these wiretapping incidents that we see are just the tip of the iceberg. A larger confrontation at the level of governments, a kind of invisible chess game, goes on constantly. Now the scientific community is still debating on the exact definition of such a phenomenon as network war, but we would not hurt to admit that all these incidents with surveillance are in fact a special form of military action. It is too narrow and unreasonable to assume that cyber war is only those network attacks that affect all aspects of the life and development of the state.
Liaowang Dongfang Zhoukan: All these network wars that may be happening right now ... Some people think that network war is worse than a nuclear strike. Do you agree with this point of view?
Wu Jiangxing: I fully agree with this opinion. Modern society depends on information technology, depends on the network. The damage of a nuclear bomb is local, and network war can bring an entire country to its knees and even plunge the entire world into chaos. Since the means of network struggle do not have a territorial link, the area of ​​influence is greater than that of the atomic bomb. For example, there is a complete paralysis of the telecommunications system in the country, the financial sphere is plunging into chaos, hence the discord in the national economy, society is in a fever - and now the state has no will to fight. It is difficult to achieve the same effect with a single bomb.
Therefore, the statement that a network war is worse than a nuclear strike is no exaggeration, and there is nothing new in this. Our dependence on information and network systems makes this obvious. Let's just imagine that you suddenly have no phone. There is nowhere to get information - in this situation, most people will begin to experience great anxiety. Paralysis of the information infrastructure will cause chaos in society. There is no electricity, the gas does not go, the machines get up, the military equipment fails - of course, the psychological effect is stronger than with a nuclear strike. Shaken or destroyed the determination of the enemy to conduct hostilities - has ensured that he laid down his arms and submitted. With a thermonuclear war, this is difficult to achieve.
Protection of our network "boundaries" must be organized right now.
Liaowang Dongfang Zhoukan: If a war is going on right now, what benefit can your cyber command bring?
Wu Jiangxing: First, this is defense. Secondly, it is an active defense: it is necessary to fight back, and not just receive cuffs. The nature of kibervoysk is the same as that of ordinary army units. There is an attack, there is a defense, there is a regular army, there is a rear. The war is also conducted in a similar way. The technological part, software, as well as the associated strategy and tactics - all this is there.
Liaowang Dongfang Zhoukan: Globally, at what level are our network security capabilities now?
Wu Jiangxing: I want to emphasize at once that in our country the protection of network infrastructure and ensuring the security of cyberspace are not the responsibility of the army. Such duties were not assigned to our military. I think this is a very difficult situation. In other words, we are virtually defenseless on the net. Thus, the Chinese Internet turns into a place where information garbage accumulates, and Chinese and foreign hackers can do whatever they want.
We have just begun to protect our information infrastructure and information technologies. If we compare our achievements with such large-scale projects as the American Internet Storm Center, whose activities cover the whole country and which unites the efforts of civilians and the army, people and society, then which side do not look, at least from the point of view of scale, at least from the point of view of maturity or the general level, we are still very far away from such heights.
Liaowang Dongfang Zhoukan: What exactly is this difference?
Wu Jiangxing: Specifically, this difference is that China does not have a cyber war. Since the US already has cyber command, then, of course, there are corresponding units.
Assuming that a technical college began to prepare hackers is ridiculous
"Liaowang Dongfang Zhoukan": Foreign media often express incomprehensibly what the underlying assumptions about the network power of China. There was even evidence that one technical college in Shandong Province was the main source of Chinese network attacks.
Wu Jiangxing: As a specialist, I will say that this is all slander and winding up. Such an assumption is ridiculous. Overseas simply exaggerates, drawing out the "Chinese threat."
Everyone knows that the PRC is a country that, on the whole, is little protected in terms of networks. Here we have free hackers from around the world. They damage Chinese interests and at the same time use us as a platform to attack other countries. Perhaps the world community is not sufficiently aware of this, but in reality the illegal actions of hackers do not have state borders.
Liaowang Dongfang Zhoukan: What do you think is the best way to ensure the network security of the country?
Wu Jiangxing: This is a very big question. If we proceed from the current situation, then there is simply no better way, because this is generally a systemic question. However, if you definitely need to name some of the best approach, then I believe that it is necessary to develop revolutionary and innovative technologies that can change the rules of the game. Otherwise, it will be very difficult for us to achieve some impressive and bright successes.
The Snowden case warned us all that network security is an issue that requires an integrated approach
Liaowang Dongfang Zhuukan: The Snowden affair opened many eyes to the true state of things. They began to feel a strong sense of anxiety: do computers and mobile communications, whether they are state-owned, military, or privately owned — do all of these tools have their own "back door", do we all under surveillance?
Wu Jiangxing: I believe that such anxiety is quite reasonable, there is no suspiciousness in it. I have already spoken about this, our equipment is overwhelmingly produced in the United States or other developed countries. No matter where they left the "loophole" - in the "hardware" or in the software, from the technical side it's quite easy to arrange some kind of trouble.
Also in the software there are vulnerabilities due to the shortcomings of programmers. From the point of view of their use, such "loopholes" are no different from the "back doors", left on purpose. Therefore, I believe that such "holes" in security are very common. The problem is that some people, non-governmental organizations or countries use these loopholes to implement their plans.
Snowden warned people all over the world that there are billions of people under American surveillance, including you and me. In order to be under "special observation", it is enough to decide them that you can become a threat to American interests - even if this is only a potential threat. The same thing, if you just arouse their interest, this is quite enough.
Liaowang Dongfang Zhoukan: Can China and the Chinese army learn some lesson from the Snowden case?
Wu Jiangxing: Of course. If we consider this issue at the state level, then the struggle in the information sphere and the Internet is already taking extreme forms. Therefore, the states, governments and armies of the world inevitably resort to extreme measures and methods, invest an extraordinary amount of forces in ensuring the security of the network and information field. We can no longer approach this issue from the usual positions, use the usual methods, spend the usual amount of forces. The Snowden case was an alarming bell for us: such emergency situations can be dealt with only by emergency means.
Secondly, if we talk about the sphere of information technologies, then if we want to radically change this unfavorable situation for us with a lack of security, leave a weak position in which we are "discovered", then we need to develop revolutionary technologies that can change the rules games. If we follow the path of copying, then our problems cannot be solved. We need to get ahead, relying on major innovations.
Thirdly, Snowden revealed to the world that the United States has plans, schemes, a system, a whole complex. We cannot deal with this by taking some single, inconsistent measures. Here, an "eye for eye, tooth for tooth" approach is needed, for confrontation you need your own system. One element of the system will not win, the parts will not defeat the whole.
In future network conflicts, information knowledge of the whole people will be tested.
Liaowang Dongfang Zhoukan: What do you think will be the future network war? Will it have a greater impact on the military structure of the world, including military equipment and technology?
Wu Jiangxing: I personally believe that the network space will be a new dimension of war. The war will be fought in five main dimensions: at sea, on land, in the air, in space - and on the web, perhaps all at the same time. And network technologies will be used constantly - at any time, in any place, at every stage of the conduct of hostilities, whether it be intelligence, assault or defense. Therefore, the creation of "informatized" troops capable of winning the information war is a task that our army must constantly work on in the coming 20 years in order to remain strong.
In order to win the information war, you first need to stake out a victory in cyberspace. If you lose the war in the network, then you can not even think about winning the information war. In the future, the struggle for cyberspace will probably become more fierce. It will be a fight in which the aggregate power of the state, the innovative potential and military readiness of the country, the information knowledge of the entire people will be tested.
"Liaowang Dongfang Zhoukan": Since the network war is only part of the information war, what specific work does our army face in the period of informatization of our life?
Wu Jiangxing: Our whole army is now simultaneously developing in the direction of mechanization and informatization. However, we cannot grow our cyber war by following the path of others, copying other people's work. When creating new equipment, you should not just focus on the installation "the enemy has his own, we have our own", you should always be one step ahead, a head taller than the enemy. When creating a cyber war, one should push off directly from the enemy, work out plans and act on the basis of the thought "how can I defeat an opponent". You cannot create "informatization" troops just for the sake of informatization itself, you need to create them for future victories.
Now our area of ​​network technology to follow on someone else's path, copying others' developments. In our military doctrine, when planning the future path of development of the army, while strengthening military capabilities, when developing new equipment and equipment, when training military personnel, in educating specialists - everywhere we lack innovation. We have not yet come to the leading ideology - always being one step ahead, head and shoulders above - have not yet begun to push off from innovations when planning their development, we still do not have concrete innovations in our hands that could provide us with a decisive advantage over the enemy.
I want to emphasize once again the importance of a comprehensive approach designed to win. When America only began to carry out the informatization of the army, three kinds of troops began to do it independently of each other, to develop their own structures. Subsequently, it became clear that this would not work, and they began to emphasize the creation of a unified system, create a cyber-war in a single moment of time according to a single plan, with a single command to conduct joint operations. The ideas of information sharing, exchange and coordination were all at the forefront - all to achieve excellence in the information field.
The Chinese army has not yet fully realized and put the experience of the US Armed Forces at its service, we still follow the road laid by the people of the past. At the moment, our leaders have already realized the importance of this issue, so comprehensive and thorough high-level planning is now underway. All branches of our troops need to interact at the highest level, coordinate their actions, exchange information, reduce the risk of duplicating structures, use limited means so that, with a small expenditure of forces, they will receive an excellent result. It is necessary to act in such a way that when conducting "informatization" the authority of the leadership, the importance of its guiding role only grows, and does not decrease. At the same time, in order to develop norms and create a system of criteria, as well as to increase the clarity of adopted goals, it is even more important to strengthen the vertical of management and to ensure the complete unity of this process in an orderly manner.
In addition, it is necessary to increase the information readiness of soldiers and officers. How to carry out training of personnel in the conditions of increasing informatization? How to train, how to train soldiers and officers? What are the powers to give them? I must say that now there is still no good way or method. In some troops, especially those who use progressive military technology, it may be better, but for the most part the army, especially the ground forces, is still lagging behind. In terms of information for our army, the expression "the burden is heavy and the way is far" is still fair.
"Liaowang Dongfang Zhoukan": If you focus on the world level, what other disadvantages do Chinese network technologies have? What can there be solutions?
Wu Jiangxing: Basically, this is technological backwardness. Applied technologies, engineering technologies, raw materials extraction, production technologies - everywhere we lack something. Technologically, China is still lagging, we are a developing country. There is still a backwardness in terms of technology, technology, science.
And precisely because we have such a shortage, we must compensate for this gap with innovative technologies. Therefore, we need broader and freer support for innovation. The people and the state need to accept the fact that there may be failures, accept that something will be imperfect somewhere. At the initial stage with innovations there are always difficulties. If after the emergence of innovations not to try to introduce them, say that, they say, you first need to mature the technology, and then we will use it, then so no technology will be run-in. If it had always been this way, would anybody create innovative products? The state needs, through legislation and policy, to prevent such a vicious circle. It is necessary to support by all means the innovative enthusiasm of the scientific community; therefore, it is extremely important to create a good environment for creating innovations.