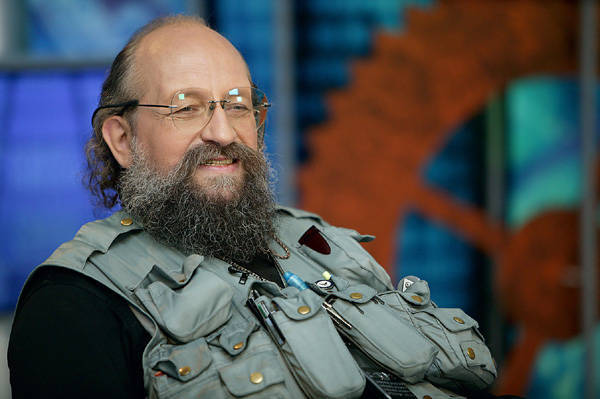 As reported by the media, the Federal Agency for Subsoil Use announced a competition to assess the oil and gas prospects of the shelf outside the 200-mile exclusive economic zone of Russia. Some analysts express skepticism regarding the development of mining in the region, as this would require significant investment and new technologies.
This information for KM.RU was commented by Anatoly Wasserman.
We feed Western Europe and North America with our income.
Complaining about the limitations of Russian investment opportunities is not worth it. The surplus of the Russian budget is so great that for several years now the economic bloc of our government, consisting solely of people who are afraid of any contact with real affairs, has come up with the wildest ways to get rid of Russian income.
For this, a so-called "fiscal rule" has been created, according to which a large share of income from commodity exports goes to various types of reserves. In fact, taking into account the rules for the allocation of these reserves, we are feeding Western Europe and North America with these revenues.
In order to find the resources necessary for the development of the continental shelf, it is enough for us to cancel this budget rule and spend a part of our oil and gas revenues on organizing oil and gas production on the shelf. Technically, this is a tricky business, but with our income, we can purchase equipment of the highest class and invite the appropriate specialists.
As for our relationship with the rest of the world, as far as I can tell, our geologists have reliably proved that the Russian continental shelf extends far beyond 200 miles. If it were only scientific evidence, then we would have long ago received this shelf at our full and complete disposal. But the philosopher Thomas Hobbes said that even mathematical proofs do not work in real life.
We must defend not only the continental shelf
Hobbes's phrase is complex and linked to his own mathematical research, but we know it in a brief retelling by Vladimir Ulyanov: "If mathematical axioms would affect our passions, they would still be the subject of fierce controversy."
There is no doubt that our claims to our continental shelf will be recognized only after all other applicants are convinced that we are ready to defend it not only by the force of law, but also by the right of force. It is precisely for this reason that airfields in the Far North and the like are now being restored, and we will get access to such money, which is thousands of times greater than all defense spending. Well, diplomats will be easier to talk.
Of course, it is not only the continental shelf that needs to be defended. There are many other reasons to protect our borders even in such hard-to-reach places. As Alfonso Capone noted: "You can do much more with a kind word and a pistol than one kind word."
Why is this question so acute now? Yes, because in the conditions of the global economic crisis, it is necessary to show good prospects for the future in order to attract resources to ourselves right now.