On the day of the 70 anniversary of the lifting of the blockade of Leningrad, a huge red Victory Banner appeared above the building of the former factory Red October, and now the hipster stronghold of Digital Oktober.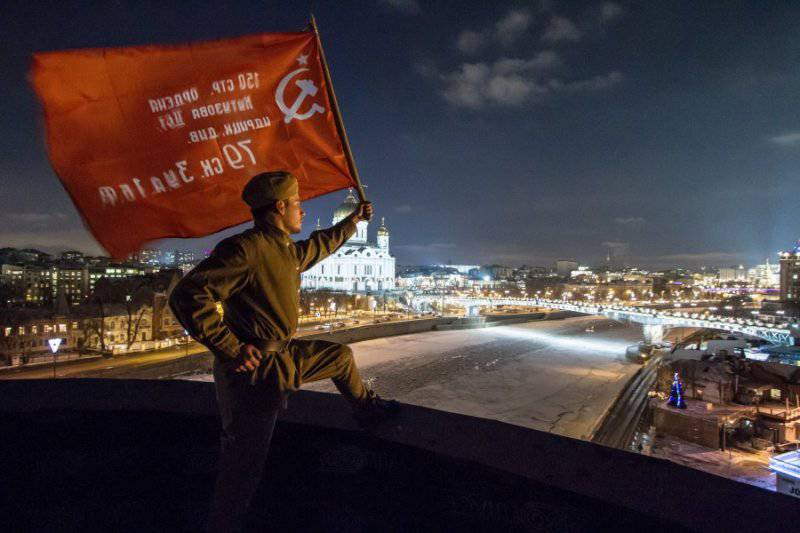 The thing is that this room is the studio of the TV channel "Rain", whose employees allowed themselves a disgusting provocation: launching a survey of the audience that surrendering the enemy of Leningrad could supposedly save hundreds of thousands of lives.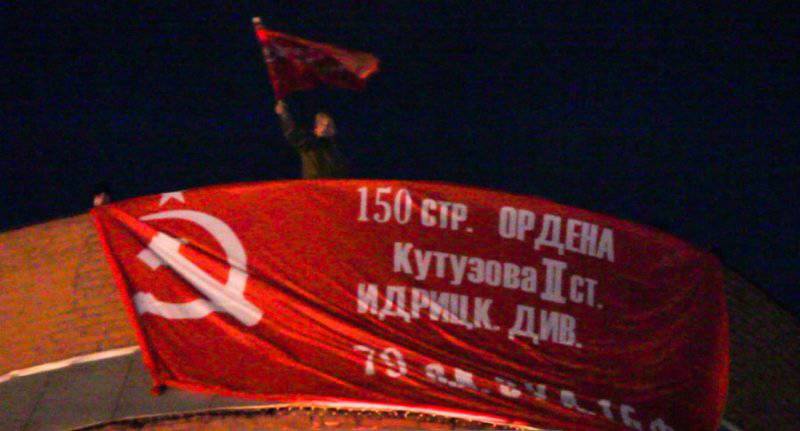 Such a disgusting act, blasphemous against a million dead and millions of survivors during the defense against the fascist army of the city, could not be accompanied only with reproaches in the network. Therefore, a group of patriots, climbing onto the roof of the building in which the provocateurs are located, spread the banner known to the whole world. The banner of our victory, which we will not allow anyone to dirty.
The guys dressed in the form of soldiers of the Great Patriotic War, waving two more flags of a slightly smaller format. And let the rainers know that for vile speculations with glorious
history
Fatherland, there is always someone to ask.