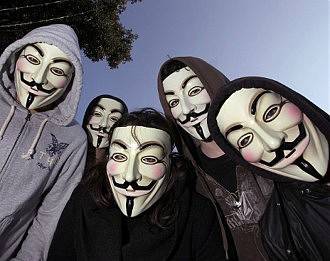 Hackers from the well-known Anonimus group posted online correspondence with the deputy head of the Ukrainian nationalist organization "Trezub named after Stepan Bandera" Andrei Tarasenko, allegedly with the vice-chairman of the Mejlis of the Crimean Tatar people Aslan Omer Kyrymly.
"I had to pretty much puff, but still managed to crack the mail of activists of the Maidan. Suddenly it turned out that the nationalists had established ties with the Crimean Tatars ", -
writes a hacker.
Next - an excerpt of one of the letters:
"Everything goes according to plan. We are ready to start the second part of the play. As agreed last week, my guys, along with the brothers from the "Carpathian Sich" and the UNA-UNSO on the first team, will drive up to the right tools. You are only required to indicate the coordinates of the warehouses in Simferopol, Sevastopol, Kerch, Feodosia and Evpatoria, as well as the time of the meeting. Yes, there is another request. There is a lot of game, you need more hunting equipment, helmets and sticks. Do not forget about soda in glass bottles, as well as fuel for them. Also do not interfere with gas masks and first aid. I understand that our Turkish friends have already done a lot, but you know me - I never ask for too much. The game was not shy, cocktails do not act on them. Need something more serious. I hope you understood me. For money, do not worry - everything will be at its best, but later. In the end, you know that in case of our success, you will get much more. "
How much you can trust the data posted on the Internet is not for us to judge. In the near future it is to find out the competent authorities.