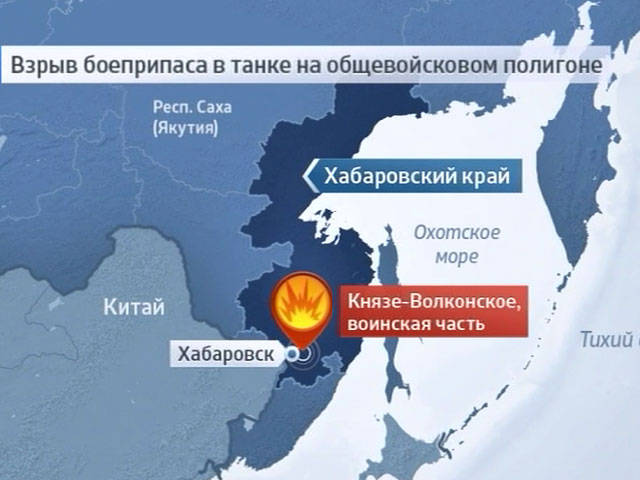 Three military personnel were killed in an ammunition explosion
tank
at the landfill in the Khabarovsk Territory. The incident occurred at a combined training ground in the village of Prince-Volkonskoye.
As the Interfax was told at the Directorate of the Press Service and Information of the Ministry of Defense of the Russian Federation, the incident occurred on Thursday at 21: 08 local time during scheduled night classes. The explosion killed three soldiers, one of them was an officer.
A commission under the direction of the commander of the troops of the Eastern Military District is working at the site to determine the causes and circumstances of the incident.
Before conducting classes, the commission checked the state of the equipment and weapons. The personnel of the crew of the tank had permission to conduct shooting, said the Office of the press service and information of the Ministry of Defense.