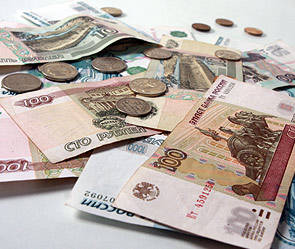 The ruble exchange rate continues to decline against world reserve currencies - the dollar and the euro. Today
history
with the ruble exchange rate can be called using Lenin's quote: a step forward, two steps back. The ruble falls by more than 40-50 kopecks, after which it wins 10-15 kopecks for a couple of days. In connection with the fall of the ruble, many entrepreneurs are thinking about what this will ultimately lead them to - to profit or to losses.
Tax structures of regional and federal significance -
46 Tax
and many others continue to call on Russian citizens for a transparent approach to paying taxes. To do this, should not interfere with any jumps in exchange rates.
For the first time in history, the 29 of January reached the mark exceeding the 48 rubles per 1 euro unit. On the same day, for the first time in a long time, the dollar exceeded the psychological mark in 35 rubles. By the end of the day, both foreign currencies lost ground somewhat, but experts believe that by the end of the week, the ruble may fall below 48 rubles and 35 rubles per euro and dollar, respectively.
Independent economists believe that the fall of the ruble is speculative, and that in fact the loss of 8-10% per month has nothing to do with reality in terms of the ratio of exchange rates. A significant contribution to the fall of the ruble is made by those traders who fear that monetary stimulation of the Russian economy will be significantly curtailed.
Is it worth seeing in the fall of the Russian currency only negative, or are there any positive sides to this? Positive can manifest itself in terms of increasing the competitiveness of Russian products in the domestic and foreign markets. In foreign markets, Russian products may receive additional buyers in the event that barriers to the distribution of Russian goods are not introduced through the WTO (for example, Russian grains and other agricultural products).
On the other hand, the depreciation of the ruble may lead to an increase in prices in Russian stores, since today the share of imports in Russia is very large.
What is more - pluses or minuses in a significant fall in the ruble? It all depends on what measures the Russian government, its economic bloc, will take to benefit from the current situation.