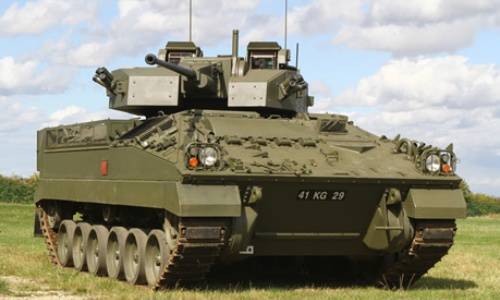 The company Lockheed Martin UK has completed a preliminary analysis of the modernization program of the British Warrior infantry fighting vehicles, reports altair.com.pl. The work consisted in determining the order of modernization, which include upgrading the tower and changing the main armament, enhancing body armor, installing new drives and replacing electronic equipment.
Modernization of the BMP "Warrior" is being implemented in the framework of the WCSP (Warrior Capability Sustainment Program) ambitious program worth 1 bn. In addition to the main artist Lockheed Martin, which will be allocated 642 million f.st., Ultra Electronics, Rheinmetall Defense, Thales UK, Elbit Systems Kinetics and the Government Support Defense Group will also participate in the program.
The immediate work on upgrading the Warrior BMP should begin in 2016. The first improved car will go into service in two years. The WCSP program will extend the lifespan of British infantry fighting vehicles that entered service in 1987-95 to 2040.