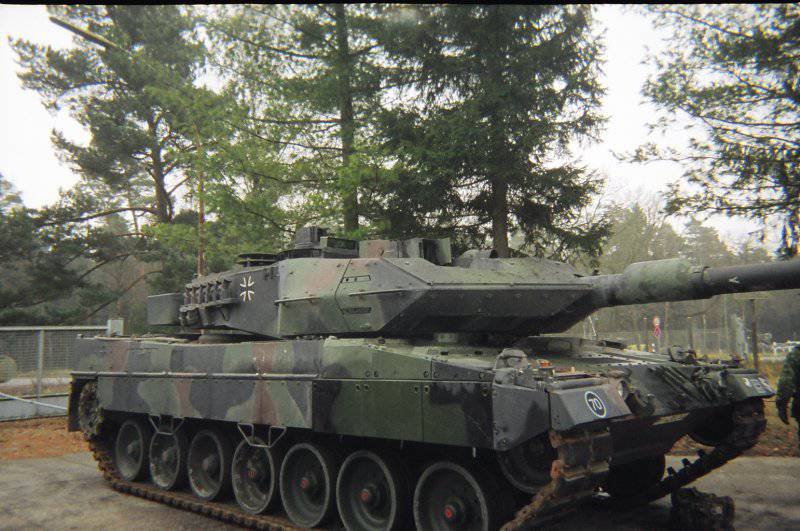 The Ministry of National Defense of Poland published some details of the procurement program for the Ground Forces of the Republic of Poland of the main combat
tanks
"Leopard-2", as well as related machinery and equipment.
As previously reported, in the Polish Ground Forces Training Center in Poznan 22 last November, the Ministers of Defense of Poland and Germany Tomasz Semoniak and Tomas de Mezieres signed a contract for the supply of Leopard 119 main battle tanks and related equipment from the Armed Forces Germany.
As the Minister of National Defense of Poland, Tomash Semonyak, now reported, having assessed several possible options, the Ministry of Defense of the country made the final decision according to which the tanks would go into service with the 34 armored cavalry brigade (Zagan) of the 11 armored division.
The contract provides for the supply of 119 tanks "Leopard-2", including 105 units. in version 2А5 and 14 units in version 2А4, as well as 200 units. other machinery and equipment, including:
- BREM BPZ-2 "Bergepanzer";
- cars Mercedes-Benz 250 GD "Wolf" with wheel formula 4x4;
- Daimler-Benz 1017 A medium-duty trucks with wheel formula 4x4;
- light-duty trucks DB U-1300L with wheel formula 4x4;
- equipment for overcoming deep water obstacles for MBT "Leopard-2";
- AGDUS laser firing simulator for MBT "Leopard-2A5";
- machine guns and radio stations for MBT Leopard-2A4 / 2A5 and BREM BPZ-2 Bergepanzer.
The value of the contract is estimated at 760 million PLN (180 million euros).
The equipment will be delivered according to the following schedule:
- until the end of 2014 of the year - 91 tank (77 "Leopard-2A5" and 14 "Leopard-2A4");
- until the end of 2015 of the year - 28 tanks "Leopard-2A5" and the remaining equipment.
According to "Jane's Defense Weekly" to SW RP will be delivered 18 units ARV BPZ-2 «Bergepantser" 120 DB 1017 A vehicles with wheel formula 4x4, 40 vehicles Unimog U 1300 / L with the wheel formula 4x4 and 40 car B 250 with wheel formula 4x4.