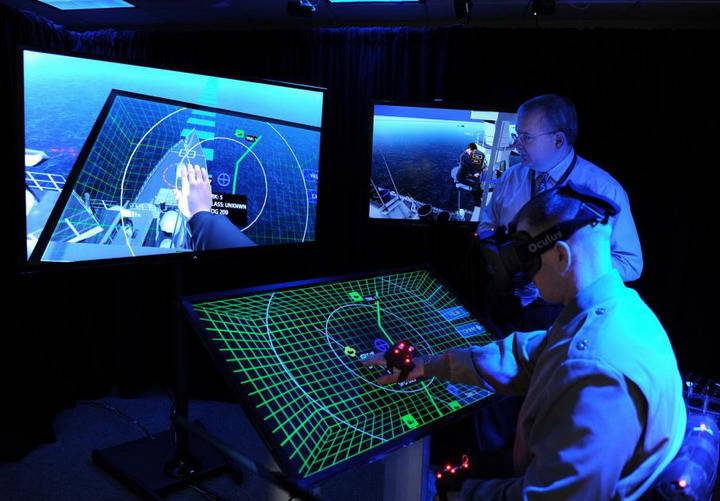 Oculus Rift - a great set of virtual reality. Originally created for video games, it has already found application in the study of gender issues, the management of UAVs, and even in the simulator guillotine. And in the future he has every chance even to go to war.
The US Navy is currently testing the Oculus Rift as part of its Project BlueShark program. The goal of this project is to present what the controls of a ship can look like taking into account the development of technologies in the coming decade. Screens and even futuristic displays on ultramodern ships like "USS Zumwalt" are limited to only two dimensions. But a real battle, with ships on the surface, submarines under water, airplanes in the air, as well as rockets, torpedoes, and depth charges, which at any moment rush into space at unimaginable angles - more than three-dimensional.
In the above picture, you can see John Moore from the US Marine Corps Military Tactics Laboratory investigating a ship using his virtual avatar standing on its upper deck. Icons on the display show other ships that are nearby, and since Moore's avatar is above, he can see them around his ship.