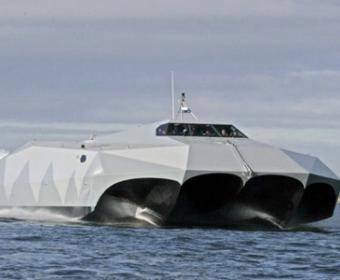 Kelvin Hughes (USA) received an order from Azerbaijan for the supply of 11 radar SharpEye for controlling the movement of ships to protect offshore oil and gas fields in the Azerbaijani part of the Caspian Sea.
According to Vesti.Az with reference to i-mash.ru, the system consists of coastal and coastal components. The ground part consists of X-band mast SBS-800-2 radars, the offshore equipment is represented by SBS-800-1 antenna systems. Offshore devices can transmit information at a high speed to coastal radar screens via fiber optic cable.
"We are confident that this system will provide Azerbaijan with full information for navigation and tracking of marine objects, modern technologies have made it possible to accurately track the necessary targets from the flow of ships, the situational awareness of Azerbaijani radar operators will increase dramatically even in adverse weather conditions," a Spike representative said Hughes (Spike Hughes).
As expected, radars should be installed in August 2014.
It should be noted that last year the new Sharp I radar was successfully tested during the program of demonstration of the promising unobtrusive USS Stiletto ship.