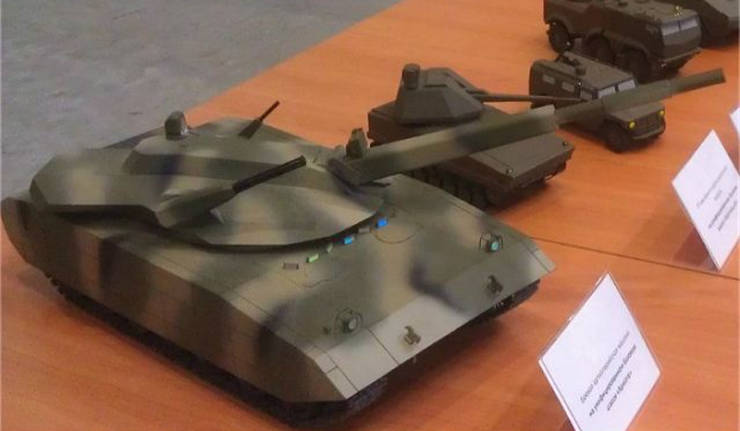 Corporation Uralvagonzavod (UVZ, Nizhny Tagil) in 2013 year completed the development work of "Armat" to create a promising universal heavy armor platform, said Deputy Director General of UVZ Vyacheslav Khalitov.
"We have completed the development stage of the Armata and the Coalition. The Armata is a unified platform or heavy tracked chassis for building and deploying various types of vehicles on this base. The Coalition is a promising artillery complex, 152-mm "Khalitov said in an interview with Ekho Moskvy radio station.
"Now we have the next stage - the testing of these products," said the deputy general director.
He noted that in "Armata" all the achievements of the technical reserve created in recent years are embodied.
"We used all the promising developments there in terms of crew protection, firepower, mobility," said Halitov.
He said that UVZ is planning to show these items at an exhibition in 2015.
In addition, the task was set to demonstrate new models of armored vehicles at the anniversary parade in honor of Victory Day 9 in May 2015, according to Interfax.
"It is planned to present a tank and a heavy infantry fighting vehicle on this platform," said Halitov.
According to him, the designers have achieved in the new armored vehicles a "serious increase in the combat potential."
"Thanks to the variable layout, we can place on this platform various types of weapons and military equipment: air defense systems, artillery systems, engineering equipment and support vehicles," he said.