"With a view to organizing interplanetary expeditions, now there is talk of developing a super-heavy carrier," said Alexander Zheleznyakov, academician of the Russian Academy of Cosmonautics named after Tsiolkovsky, to the VIEW newspaper. He commented on the plans of Roscosmos for further space expansion.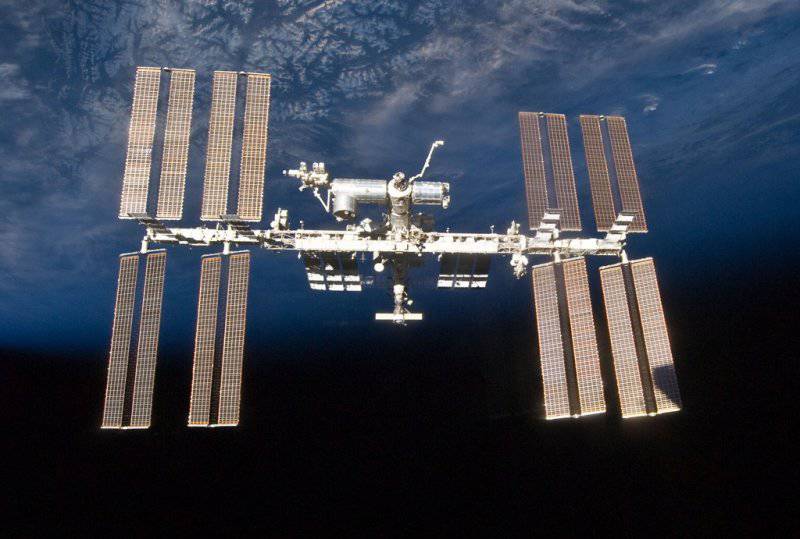 The head of Roscosmos, Oleg Ostapenko, on Tuesday at the "Royal Readings" at the Moscow State Technical University named after Bauman, announced the creation of a super-heavy space rocket capable of putting a payload in excess of 160 tons into orbit.
He also spoke about the plans of the department by the 2020 year to create a domestic observatory with ultra-sensitive equipment for the study of astrophysical objects in the X-ray, infrared and other ranges.
"In the coming years, in addition to this, we are completing work on the creation of cheap small-sized spacecraft for scientific research," he added.
"We also pay attention to the creation of spacecraft with target equipment based on upgraded platforms and the future transition to orbital tracking of space debris, which is in orbit a lot," said ITAR-TASS, head of Roscosmos.
In turn, the head of the Russian Emergencies Ministry Vladimir Puchkov said that Russia and the United States are planning to jointly create a system of protection against asteroid-comet hazard.
"Last year, the fall of the Chelyabinsk meteorite showed that threats from space can be real and no less destructive than, say, large fires or natural disasters," he explained.
The head of RSC Energia, Vitaly Lopota, expressed the opinion that by the year 2025 it is necessary to leave the ISS as the "visited port" of the Earth. He is confident that "space cannot be mastered by autonomous missions, station space exploration is necessary".
And to warn earthlings about comet-asteroid danger, according to him, the placement of monitoring space vehicles at Lagrange points could be (at these points space vehicles will remain stationary relative to the Earth-Moon system).
The most interesting theses of those who spoke at the "Royal Readings", the newspaper VIEW, asked Alexander Zheleznyakov, Academician of the Tsiolkovsky Russian Academy of Cosmonautics, to comment.
VIEW: Alexander Borisovich, speaking at the "Royal Readings", the head of Roscosmos Oleg Ostapenko talked about the creation of spacecraft for the orbital tracking of space debris. What is this about?
Alexander Zheleznyakov: There really is a need for this. And in Roscosmos understand this. Similar systems have also begun to be developed in the United States and Canada. And just yesterday, the same was announced at the Japanese space agency JAXA. The problem of space debris in recent years has really become very acute. It has already been recorded several incidents in orbit. In order for this not to happen again, in order to protect the spacecraft operating there, you need to know what is happening in orbit and conduct continuous monitoring. If there is a real threat of collision with debris, the trajectories of spacecraft can be corrected. In the future, the problem of cleaning space debris from near-Earth space will become even more serious.
VIEW: Recently it was said about the construction by Japanese specialists of a special network for space debris. Speech about her?
A. J .: No The network is just one of the semi-fantastic ideas. And in the Japanese space agency JAXA yesterday announced the beginning of the development of spacecraft using military technology, which will help track the movement of debris from old rockets and other debris in near-earth orbit. The network is, so to speak, a very distant future technology. At the moment, using a similar project, the near-earth orbit cannot be cleared.
VIEW: The head of Roscosmos also spoke today about the prospects of creating "cheap small-sized spacecraft" for scientific research. Now are mostly expensive and slow?
A.J .: We are talking about the need to optimize the capabilities of spacecraft and carriers for bringing them into space, both in price and in terms of mass and dimensions. Those satellites that are being created now are not that cumbersome ... They just often turn out to be so cumbersome that they require very powerful rockets to launch them into orbit. Accordingly, the cost of their launching into space becomes very high. To reduce it now - and this trend is typical for the whole world - specialists are striving to reduce the overall and weight dimensions of spacecraft, while maintaining their previous functionality. Modern technologies allow to do this. The production of such devices is much cheaper and, by the way, much faster than the creation of large spacecraft. Roscosmos understands this.
VIEW: The head of Roskosmos announced the creation of a super-heavy space rocket capable of launching a cargo weighing more than 160 tons into orbit. Why such a figure?
A.J .: This is the weight that is intended, or rather, is necessary for the implementation of manned expeditions to the moon and other planets. It has already become clear that, for example, a large spacecraft is required to send people to Mars. And the only way out here, as it seems to me, is to assemble this spacecraft somewhere already in space, in near-earth orbit, or in near-moon. For the delivery of individual elements of this ship will still have to make a certain number of launches. And, if the rocket is not very high, a very large number of such launches will be required. And when rockets immediately bring large objects into orbit, it becomes easier to assemble the spacecraft. With a view just to the organization of interplanetary expeditions, now there is talk in Russia - in Roscosmos, in the rocket and space industry - on the development of super-heavy media. Its specific parameters are still under discussion, including payload. The numbers are called in 70, in 100, and in 160 tons. No decisions have been made on this matter yet. But Ostapenko promised that in the near future the main parameters of this carrier will be determined. Also determine the time frame in which it will be created, and the company that will be engaged in its development.
VIEW: The Head of EMERCOM of Russia Vladimir Puchkov spoke today about the creation, together with the Americans, of a system of protection against asteroids and comets. How necessary is it now? And does it make sense to cooperate with the Americans?
A. J .: Alone, developing such a system is simply pointless. These are very complex technical measures and very expensive. Make it any one country is simply impossible. Recall at least those attempts that are being undertaken by the United States to create an anti-missile defense system ... If we compare these two systems: anti-missile and anti-asteroid, the difference in complexity of the latter is two orders higher, no less. That is, the billions that Americans are now investing in rockets is just a drop in the ocean compared to the trillions that need to be invested in creating an asteroid-like system.
VIEW: Is it even necessary in this case?
A.J.: To begin with, we need to create an outer space monitoring system in order to detect such dangerous objects in time. But it is too early to deploy a system that could, using, say, missiles with nuclear warheads, destroy flying objects, for example. Here it is necessary to compare the cost of developing this system with the probability, calculated by experts, that an asteroid that can cause a global catastrophe will fall on our planet. I am sure that this risk is minimal. And in the next thousand years this will not happen exactly. At the same time, smaller objects can fall to the Earth, and they can cause some damage. But it will still be a regional damage, not a global one. And in this case, if with the help of monitoring we know about the approach of such dangerous objects to Earth, we can, for example, carry out evacuation in some areas that are under attack.
VIEW: The damage from the Chelyabinsk meteorite could be minimized?
A.J .: If we talk about small-sized bodies like the Chelyabinsk meteorite, believe that with existing technical means and even those that will be created in the next 10 – 20 – 30 years, we will not be able to detect in advance such a "small stone" as this the object is on a cosmic scale. Therefore, the main thing now is to track those objects that may lead to precisely some significant consequences. And the creation of huge rockets in order to shoot them down, probably, we will already leave to future generations if they need it.
VIEW: The head of RSC Energia, Vitaly Lopota, said today that the ISS should be left as "the visited port near the Earth". In his opinion, further space exploration without stations is unproductive. How do you think?
A. J .: I think that a similar station is needed. The ISS, in addition to being the outpost of mankind in space, also has a fairly large future. After all, it can be considered not only as a scientific laboratory or a testing ground for testing new technologies, but also, for example, as a base for creating the same interplanetary ships as a production platform for the production of some parts and nodes for them. Imagine that a similar orbital station, even if it is not located so low above the Earth as it is now, even if it is in a selenocentric orbit, it could become an assembly workshop to prepare for the launch of a manned expedition to Mars. Make it there will be much easier than collecting such a ship on Earth.
You do not need to give up the base on the moon. They must exist together. Because it is much less profitable to assemble the same interplanetary spacecraft on the surface of the Moon than anywhere else in orbit. But to use the scientific base on the moon to work out the astronauts' exit to the surface of Mars is quite correct.