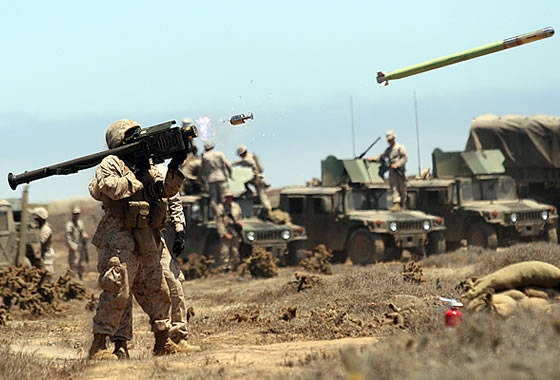 The Finnish Armed Forces intend to acquire several hundred FIM-92 Stinger MANPADS, said Defense Minister Karl Haglund during a meeting with the head of the US defense department Chuck Hagel.
The Finnish Minister of Defense announced that he plans to approve this decision at the beginning of this week.
According to the newspaper Helsingin Sanomat, the Stinger MANPADS purchased will replace the Russian-made systems. They are designed to destroy helicopters, airplanes and UAVs at low altitudes.
According to the Finnish defense minister, the price offered by the American side (90 million euros) is extremely beneficial. The number of purchased complexes has not been disclosed. It should be noted that the purchase is subject to approval by the government finance committee.
The Finnish Ministry of Defense announced its intention to acquire new MANPADS at the end of 2011. In 2011, delivery requests were sent to MANPADS manufacturers from the United States, France, Poland, Russia, the Republic of Korea and Sweden.
As part of this procedure, in October 2011 of the United States Department of Defense Defense and Defense Agency (DSCA) notified Congress of a possible sale of Finland in the framework of the program "Foreign military sales" of 110 launchers of Stinger MANPADS, 600 of Stinger RMP SAM (Reprogrammable Micro-Processor) Block.1, 10 test Sour "Stinger" Block.1 and other equipment. The total cost of the purchase at that time was estimated at 330 million dollars.
In September, 2013 of the company "Raytheon" demonstrated the capabilities of the Stinger MANPADS at ranges in Finland. F / A-18C / D fighter jets, NH-90 helicopters and UAVs were used as target simulators.
It should be noted that Finland recently acquired equipment for upgrading F / A-18C / D Hornet fighters, as well as air-to-surface JASSM long-range cruise missiles for equipping them. .
In January this year, the Ministry of Defense of Finland announced its intention to acquire 100 major combat
tanks
"Leopard-2A6" from the Netherlands Armed Forces.